Renowned photographer Sebastião Salgado's exhibit Amazônia is now open at the California Science Center. This is the exhibit's North American debut, which was made possible thanks to the support of the Annenberg Foundation.
Sebastião spent more than six years in the Amazon photographing indigenous tribes and the threat they face due to deforestation and climate change. The result is a stunning and immersive exhibit of more than 200 photographs of sweeping landscapes of the Amazon rainforest as well as portraits of indigenous people.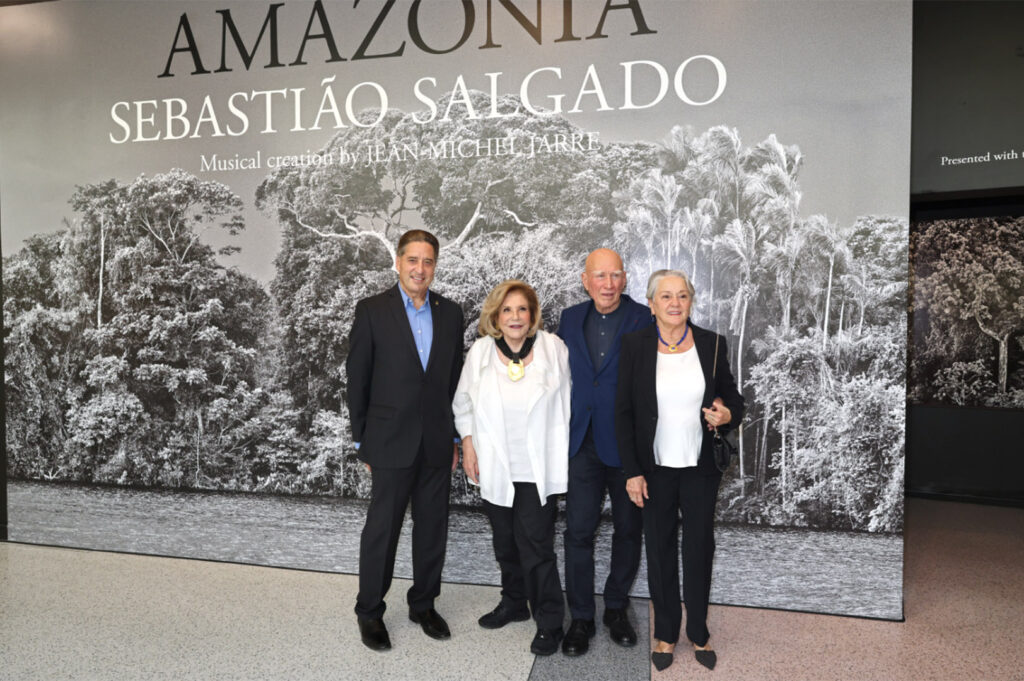 Curator and Scenographer, Lélia Salgado, masterfully displays the images to take viewers inside the rainforest. The dramatic black and white landscapes are made richer by an immersive soundscape that plays sounds from the rainforest alongside original music composed by French musician Jean-Michel Jarre. 
"When I first saw the astounding work that makes up Amazônia, I felt a deep connection to parts of the Earth that my own eye had never seen. I also felt a sense of outrage about the deforestation and the climate disruption ravaging the Amazon. Still, the photographs depicting the grit and strength of the indigenous peoples are awe inspiring. Amazônia is great art and great teaching and I so hope every Angeleno sees this groundbreaking exhibit."
The exhibit – which is presented in English and Spanish – is divided into six different forest sections, including: aerial views, flying rivers, tropical rains, mountains, anavilhanas, and ocas. Visitors will learn about the critical role the world's largest rainforest plays in our global ecosystem as well as the indigenous tribes facing annihilation because of climate change.