The Wallis Annenberg Wildlife Crossing is a public-private partnership of monumental scope that has leveraged the expertise and leadership of dozens of organizations and institutions to protect and restore wildlife habitats in Southern California. The crossing is currently in construction and is expected to be finished in 2025.
In 2015, the National Wildlife Foundation (NWF) and Caltrans proposed a massive corridor across the 101 freeway in Agoura Hills to provide wildlife with a safe place to cross into other habitats. At the time, the proposed plan was expected to take years to fund and even longer to build. Due to the bridge's size and cost, its completion would be reliant on donations from the public.
In 2016, Wallis Annenberg and the Annenberg Foundation took up the call for funds and made a $1 million challenge grant to spur the community and local leaders to donate. The grant provided the necessary test assessments by Caltrans to ensure that the bridge would not cause any environmental impact to the surrounding area.
Thanks to the Annenberg Foundation's challenge grant, the project received donations from more than 3,000 private, philanthropic, and corporate institutions around the world and helped NWF raise enough money to begin construction – initially in the year 2025.
There's a reason I wanted to support this crossing and issue this challenge: We need to move beyond mere conservation, toward a kind of environmental rejuvenation. Wildlife crossings are powerfully effective at doing just that — restoring ecosystems that have been fractured and disrupted. It's a way of saying, there are solutions to our deepest ecological challenges, and this is the kind of fresh new thinking that will get us there.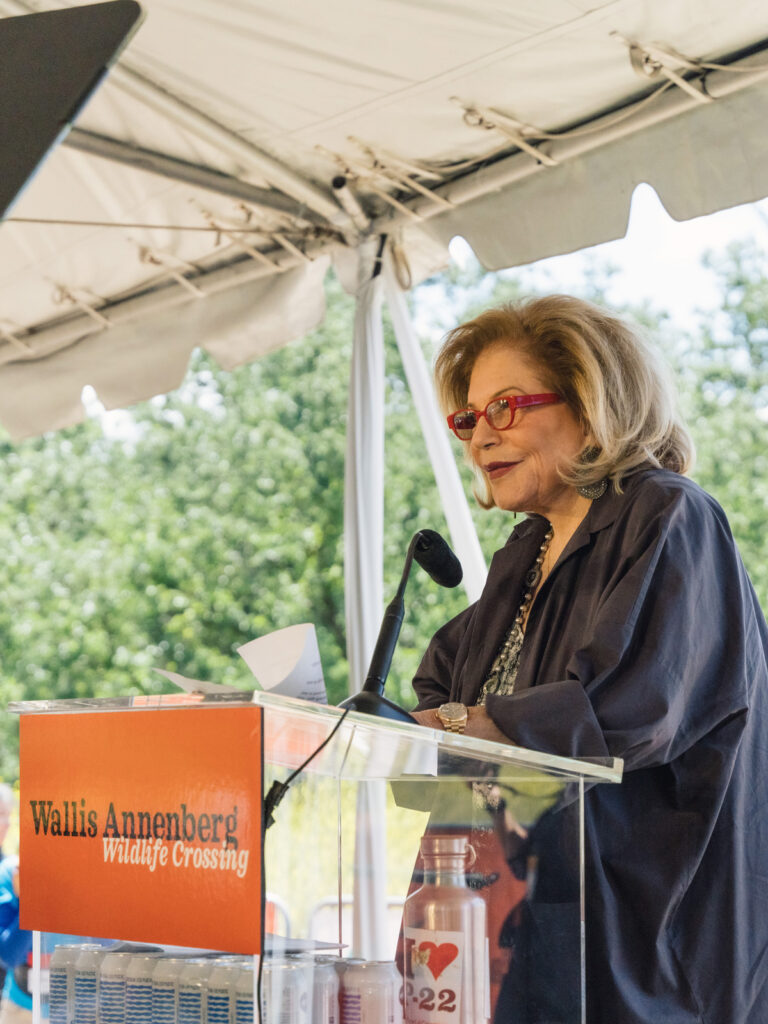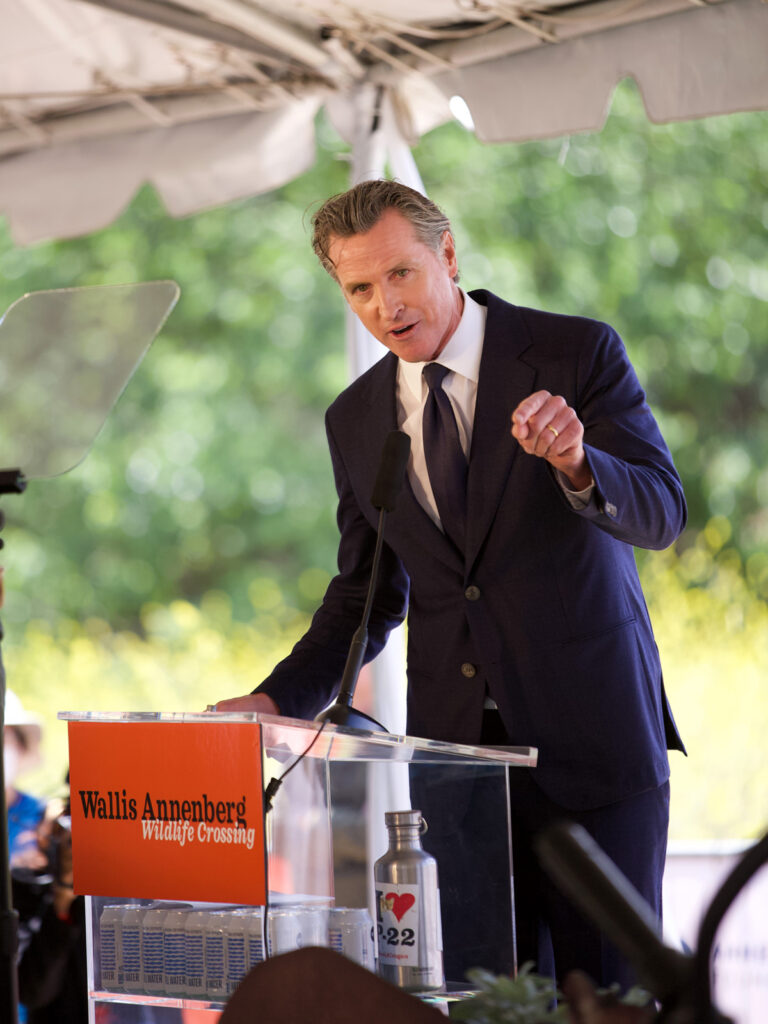 California Governor Gavin Newsom
Time is running out for these mountain lions, and the National Wildlife Federation is so grateful to the Annenberg Foundation for showing extraordinary leadership to help make this crossing a reality.
California Regional Executive Director, National Wildlife Federation
Wallis Annenberg's grant will protect this global biodiversity hotspot — recognized as one of only 36 biodiversity hotspots worldwide — and ensure that California's iconic mountain lions and other wildlife can find the food and mates they need to survive by reconnecting the Santa Monica Mountains and the Simi Hills and beyond.
President and CEO, National Wildlife Federation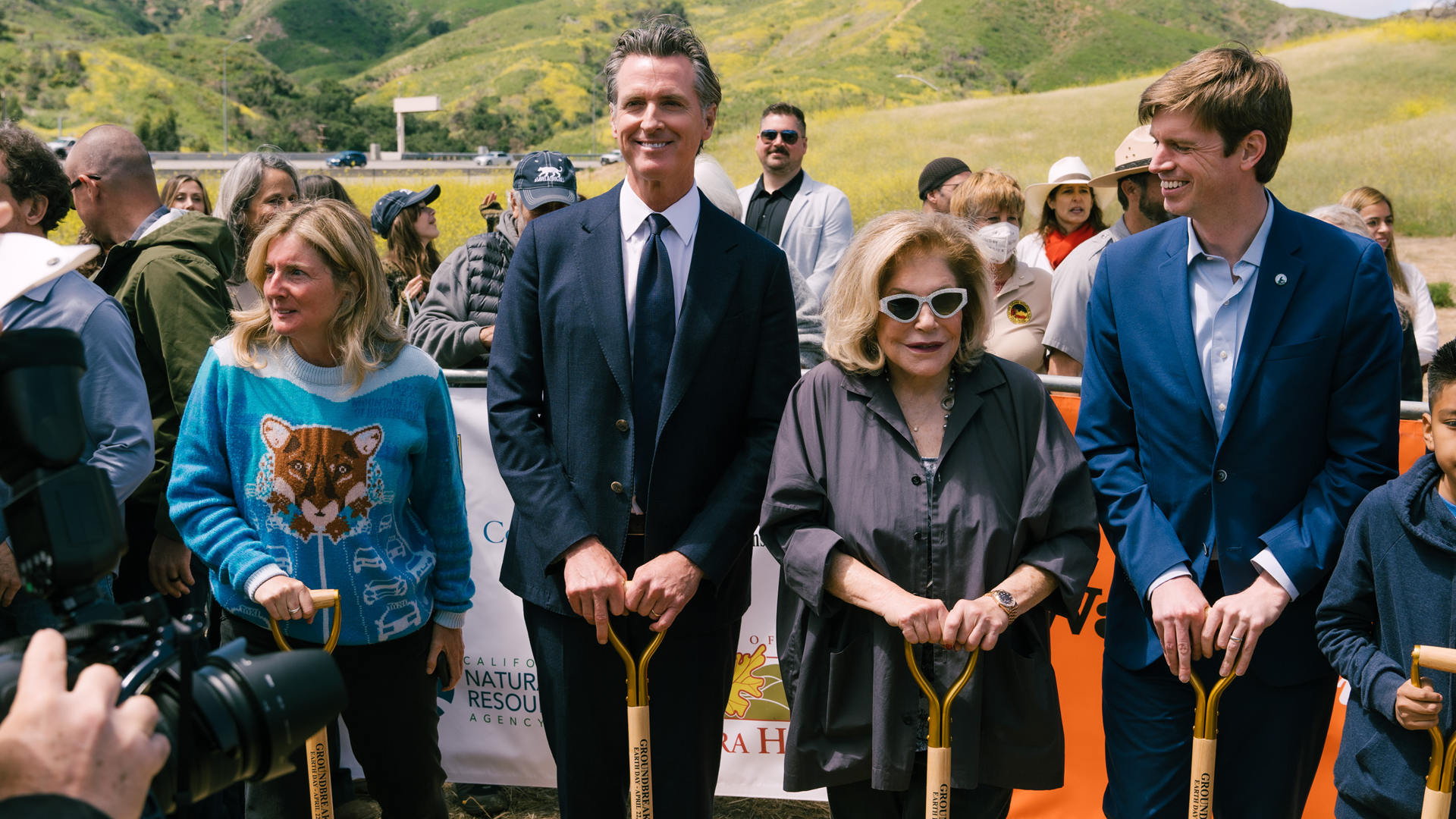 The project broke ground on Earth Day, 2022.