A new photo exhibition highlighting pivotal moments in U.S. history is on display at the Library of Congress. The Annenberg Foundation organized the exhibit, which was first shown at the Annenberg Space for Photography in 2018.
The exhibition, titled "Not an Ostrich: And Other Images from America's Library," includes a diverse collection of images from the celebratory to the entertaining to the troubling. The photos serve as a way to provide new perspectives on familiar and unfamiliar moments in American culture.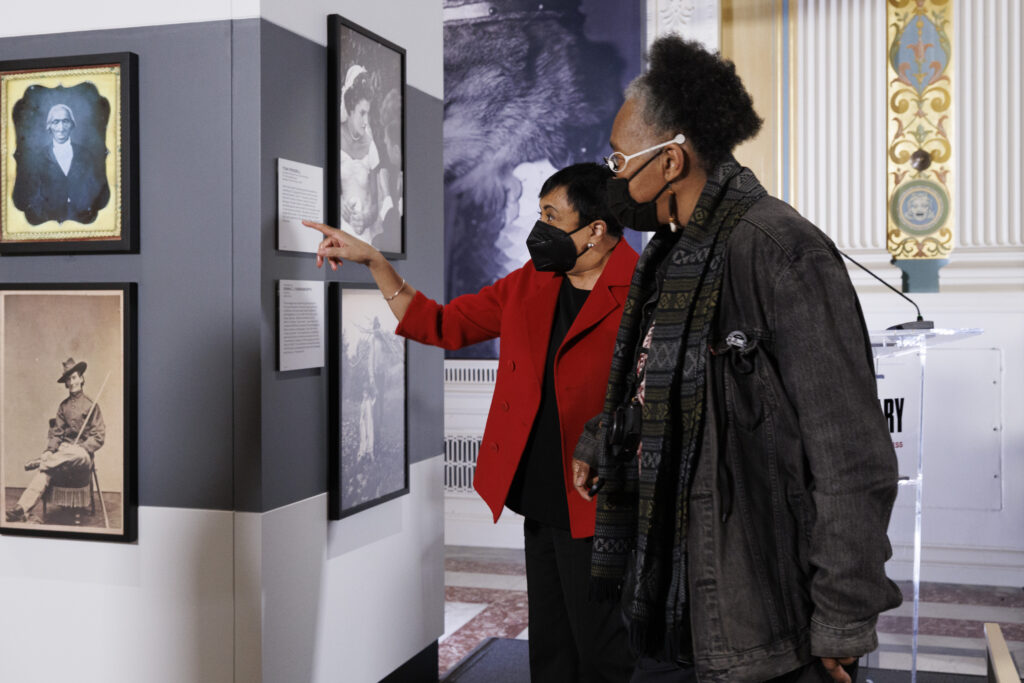 The exhibit marks the first time that the Library has featured this breadth of work from its 15 million photographs. More than 400 photos are on display, depicting subjects across a range of themes and dating back to 1839 to today to show the evolution of photography.
Some of the selections in the exhibit include:
The "First Selfie" – The world's oldest known self-portrait created by Robert Cornelius in 1839 at the dawn of photography.
"Harriet Tubman" – The earliest known portrait of a young Harriet Tubman in the late 1860s, discovered in a photo album now jointly owned by the Library and the Smithsonian's National Museum of African American History and Culture.
"Not an Ostrich" – A photograph of actress Isla Bevan holding a "floradora goose" at the 41st Annual Poultry Show at Madison Square Garden in 1930, which hints at the unexpected and unusual items collected at the Library over its long history.
"Orville Wright's First Flight" – A photograph of the Wright brothers' historic first flight in 1903.

The exhibition is open through fall 2024 at the Library of Congress.