The AnnenbergTech and PledgeLA teams visited New York City for the New York City Economic Development Corporation's (NYCEDC) launch of the Venture Access Alliance during New York Tech Week.
Modeled after PledgeLA, the Venture Access Alliance is a coalition of New York-based startup investors aiming to create a more diverse and inclusive venture and tech ecosystem in New York City.
The Annenberg Foundation sponsored the launch that brought together tech leaders, investors, venture capital firms, and local leaders, with notable guests including New York City Mayor Eric Adams and Deputy Mayor Maria Torres-Springer.
"I want to echo thanks to all the supporters, including the Annenberg Foundation & PledgeLA… they are sponsors of ours and flew out here to show their support!"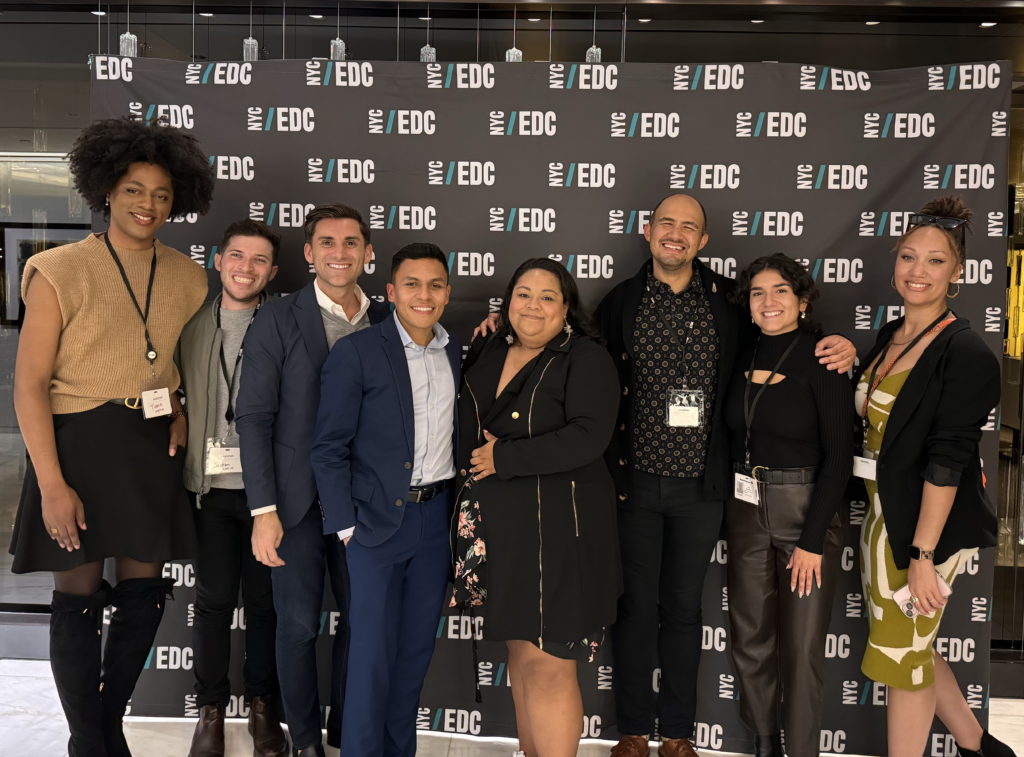 The event also marked three years of thought-partnership and collaboration between AnnenbergTech and NYCEDC. AnnenbergTech Program Manager Calvin Selth highlighted the efforts leading up to the event and importance of the coalition.
"In 2018, our AnnenbergTech initiative and the City of LA joined forces to launch PledgeLA – now a collective of 215+ LA based VC firms and tech companies committed to advancing more equitable access to capital. Initiatives like this are critical... that's why we're pleased to join you in this first step – and we'll continue to be a partner."
The launch of the Venture Access Alliance is especially encouraging in a city as large and diverse as New York. To see an economic powerhouse prioritize more equitable investing reinforces the importance of PledgeLA's work to ensure greater access to capital in Los Angeles and beyond.
Read more about the launch in TechCrunch.