To our Friends, Grantees, Partners, and Members of the Community:
We hope you are safe, enjoying the summer season, and finding time with your family and loved ones.
As we all know, this is still a challenging period with the COVID-19 pandemic and the addition of the Delta-driven spike, which is leaving a devastating impact on our community and beyond.
Please know that our Chairman Wallis Annenberg, our Board of Directors, and all of us at the Annenberg Foundation remain hard at work to address the critical issues of our time: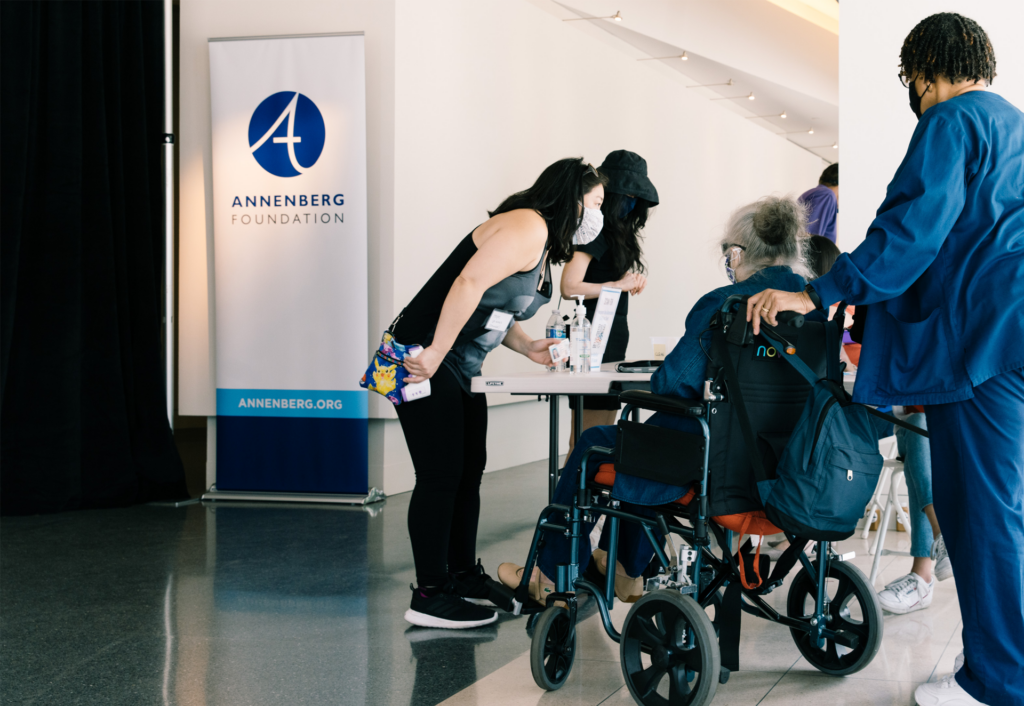 COVID-19 VACCINE SUPPORT


Annenberg COVID-19 Vaccine Clinic – Annenberg was proud to partner with the Los Angeles Fire Department (LAFD), LA Works, and Mickey Fine Pharmacy to provide more than 1,000 COVID-19 vaccinations at our Annenberg walk-up vaccine clinic in Century Park. Many Annenberg colleagues volunteered on-site at the clinic and we were able to provide vaccines to LA County adolescents, ages 12-15, on the very afternoon that the Centers for Disease Control approved the vaccine. The LAFD continued to provide COVID-19 vaccinations and testing for Angelenos at the Annenberg clinic location through June.
 
Equitable Vaccine Distribution – We are also continuing our support of COVID-19 community vaccination clinics through new grants to Clinica Msr. Oscar A. Romero and University Muslim Medical Association, Inc.
 
Vaccine Outreach Strategy – Annenberg has been working to increase vaccination rates across Los Angeles County through grant support to more than 110 grassroots and faith-based organizations. Research shows that using trusted messengers out in the communities particularly hard-hit by COVID-19 has helped increase vaccination rates, especially with the new Delta variant. 
 
GRoW @ Annenberg Honors Health Care Workers – The Los Angeles Philharmonic (LA Phil) kicked off its 2021 season this summer with free outdoor concerts at the Hollywood Bowl for healthcare workers, first responders, and essential workers as a gesture of thanks for their commitment and dedication to the Los Angeles community throughout the pandemic. Annenberg Foundation Trustee Gregory Annenberg Weingarten and GRoW @ Annenberg were honored to partner with the LA Phil to present one of the concerts featuring Grammy-winning LA artists Thundercat and Flying Lotus. In addition, GRoW hosted its current grantee-partners at the concert in recognition and appreciation of the sacrifices they made during the difficult days of the pandemic.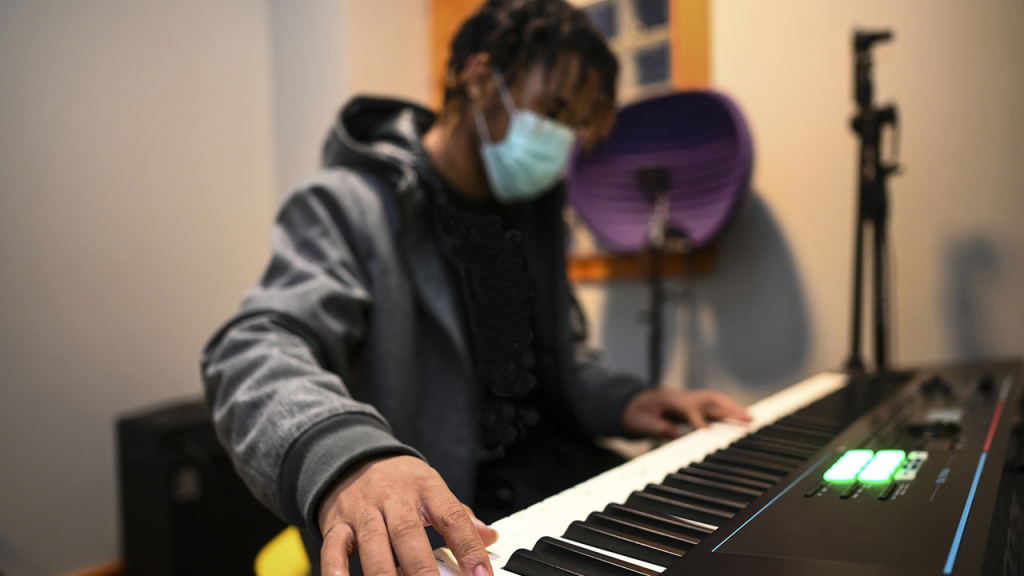 ADVANCING SOCIAL JUSTICE AND RACIAL EQUITY


South LA Teen Tech Center – In partnership with Best Buy, our AnnenbergTech initiative is currently working to build a Teen Tech Center located in South LA. Opening this fall, the Center will focus on addressing underrepresentation and technology inequities for students and teens in South LA. This center is part of Best Buy's Community Impact Hub in Los Angeles.
 
California's Latino Power Fund – Annenberg was proud to join the Latino Community Foundation and the California Health Care Foundation in supporting California's Latino Power Fund. The Fund is a five-year, $50 million initiative focused on strengthening grassroots Latino-led organizations and the infrastructure needed for long-term Latino power-building. Whether it is movement-building led by Latino youth or ensuring that bold, public investments in the economy reach Latino communities, the Fund will work to eliminate the inequities that have plagued millions of California's Latino families.
 
PledgeLA Internship Program – AnnenbergTech's PledgeLA, in partnership with HBCUvc, launched the third annual PledgeLA Summer Venture Capital Internship program and welcomed 13 new interns, selected from hundreds of applications. The interns are participating in a 10-week program, followed by full-time placements at venture capital firms and accelerator programs across LA, including MaC Venture Capital, Vamos Ventures, and Greycroft. The diverse cohort includes groups who are underrepresented in venture capital – all interns identify as either a woman or a person of color; eight are first-generation college students; and one intern is a veteran. The PledgeLA/HBCUvc internship program has placed more than 40 students in paid, full-time venture capital internships since 2019.
 
Downtown Crenshaw Rising – Annenberg Foundation Trustee Lauren Bon and Metabolic Studio continue their work with local communities by providing grant support to Downtown Crenshaw Rising. This historic group of community-based experts in finance, acquisition, and real estate development is working with civic leaders to acquire the Crenshaw Mall. The goal is to have a community-centered development with local ownership that serves Crenshaw's economically diverse community; supports emerging entrepreneurs; and encourages the growth of worker-owned co-ops.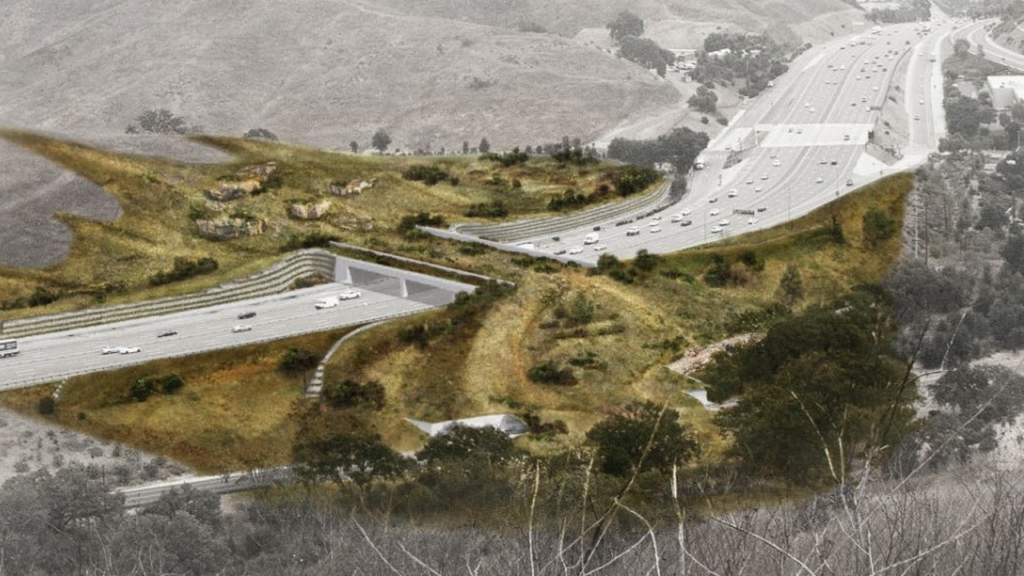 CONSERVATION AND ENVIRONMENTAL PRESERVATION


Liberty Canyon Wildlife Crossing – In May, Wallis Annenberg and the Annenberg Foundation issued a $25 million conservation challenge grant to build the largest wildlife crossing in the world. The wildlife crossing at Liberty Canyon over the 101 Freeway will reconnect a long-fragmented ecosystem, a biodiversity hotspot, and help protect the endangered mountain lion population and other wildlife that make their home in the Santa Monica Mountains. This crossing will be the first urban crossing of its scale – spanning 210 feet over ten lanes of highway and pavement, along with an access road – and is the first to be significantly funded through private donations along with public support. The #SaveLACougars campaign to build the crossing will serve as a model for urban wildlife conservation efforts across the globe.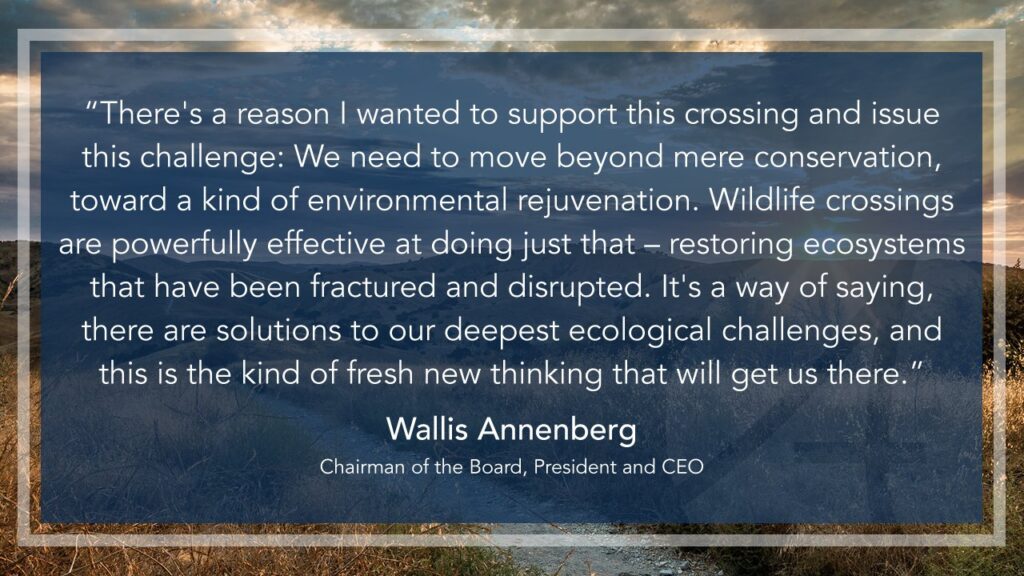 Explore.org Receives the 2021 Public Lands Alliance Partnership Award – Annenberg Foundation Trustee Charles Annenberg Weingarten and the Explore.org team were honored this year to receive the 2021 Public Lands Alliance Partnership Award for Corporate Stewardship. Since 1977, the Public Lands Alliance has dedicated themselves to the preservation, enrichment, and enjoyment of America's most treasured places and national parks.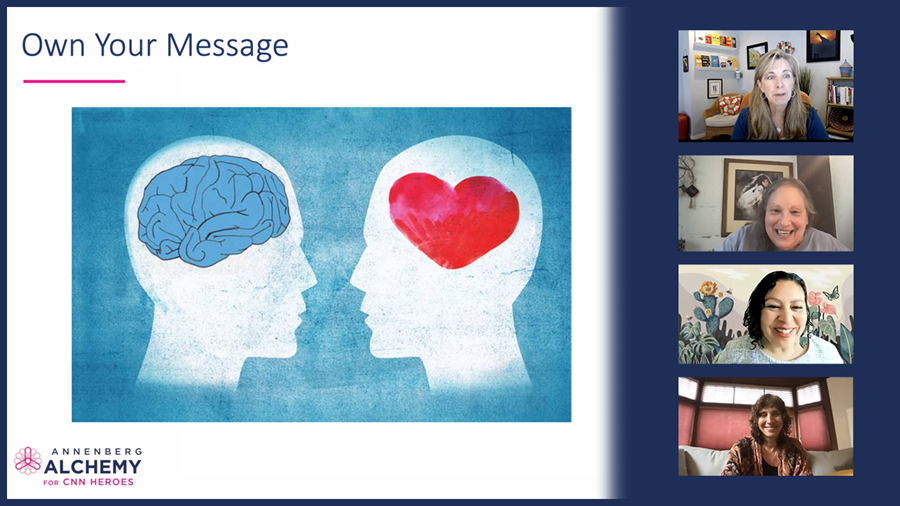 NONPROFIT LEADERSHIP TRAINING


Alchemy for CNN Heroes – Annenberg's hallmark leadership training program, Annenberg Alchemy, has been in full swing this summer holding six Alchemy Plus training sessions for all of CNN's past Top 10 Heroes. These sessions build on the Heroes' previous Annenberg Alchemy training and dive deeper into topics such as organizational culture; diversity, equity, and inclusion; Board governance; nonprofit financials; marketing; and succession planning. Annenberg provides this training at no cost to nonprofit organizations.



Super Bowl 56 Alchemy for Champions Live Here – As part of the 56th Annual Super Bowl, which will take place in Los Angeles next February, 56 LA nonprofit organizations were chosen to receive grants and marketing support in recognition of their impactful work. These nonprofits are change-makers and inspirational leaders that embody our region's diversity. Annenberg is thrilled that over half of these nonprofits are also Annenberg grantees! Next winter, Annenberg will offer Alchemy training to all these outstanding nonprofits.
ADDITIONAL ANNENBERG NEWS


Fallen Journalists Memorial Grant – Late last year, new legislation authorized the construction of the Fallen Journalists Memorial in Washington, D.C. Wallis Annenberg and the Annenberg Foundation are proud to provide a key grant to support this memorial and educational programming. The monument will commemorate America's commitment to a free press by honoring journalists and photojournalists who have sacrificed their lives in service to that crucial cause.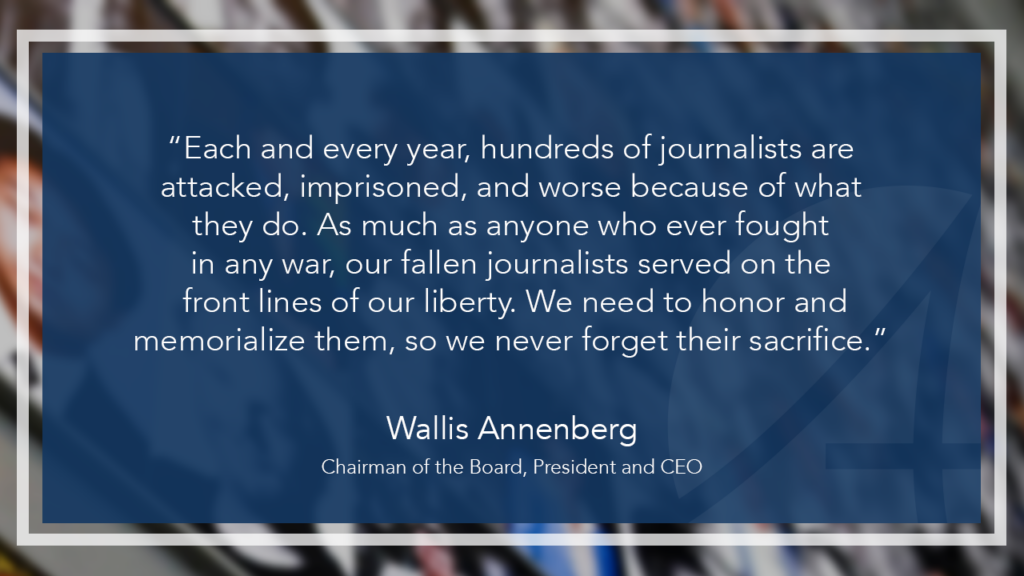 GenSpace Website and Programming Launched – The Wallis Annenberg GenSpace team was thrilled to launch GenSpace's brand new website earlier this summer. The site provides all the latest GenSpace updates, while the team works to open its doors for in-person events and programs this winter. Visitors to the website can see news about longevity and healthy aging, as well as a library of video programming for older adults – featuring fun and informative pieces on mindfulness, yoga, and horticultural therapy. GenSpace has also launched its exciting new program, GenChats, which pairs high school students with older adults for weekly chats.
 
Arts and Culture Grants – Wallis Annenberg and the Annenberg Foundation have made recent grants to support LACMA's presentation of the forthcoming exhibit In the Now: Gender and Nation in Europe, Selections from the Sir Mark Fehrs Haukohl Photography Collection, as well as the Hammer Museum at UCLA's upcoming opera performance of Sun & Sea, a theatrical installation from the 2019 Venice Biennale, which earned its all-female creative team the coveted Golden Lion.
We will continue working hard and wish all of you good health in the months ahead.
All my best,

Cinny Kennard
Executive Director
The Annenberg Foundation