The National Wildlife Federation (NWF) and Caltrans recently announced that they are breaking ground for the Wallis Annenberg Wildlife Crossing in early 2022. The wildlife crossing at Liberty Canyon over the 101 Freeway will reconnect a long-fragmented ecosystem and a biodiversity hotspot, and help protect the endangered mountain lion population and other wildlife that make their home in the Santa Monica Mountains. This crossing will be the first urban crossing of its scale – spanning 210 feet over ten lanes of highway and pavement, along with an access road – and is the first to be significantly funded through private donations along with public support. The #SaveLACougars campaign to build the crossing will serve as a model for urban wildlife conservation efforts across the globe.
Wallis Annenberg and Annenberg Foundation have been instrumental to the success of making this critical wildlife crossing a reality, by issuing a record-breaking challenge grant of $25 million earlier this year.
"There's a reason I wanted to support this crossing and issue this challenge: We need to move beyond mere conservation, toward a kind of environmental rejuvenation… It's a way of saying, there are solutions to our deepest ecological challenges, and this is the kind of fresh new thinking that will get us there."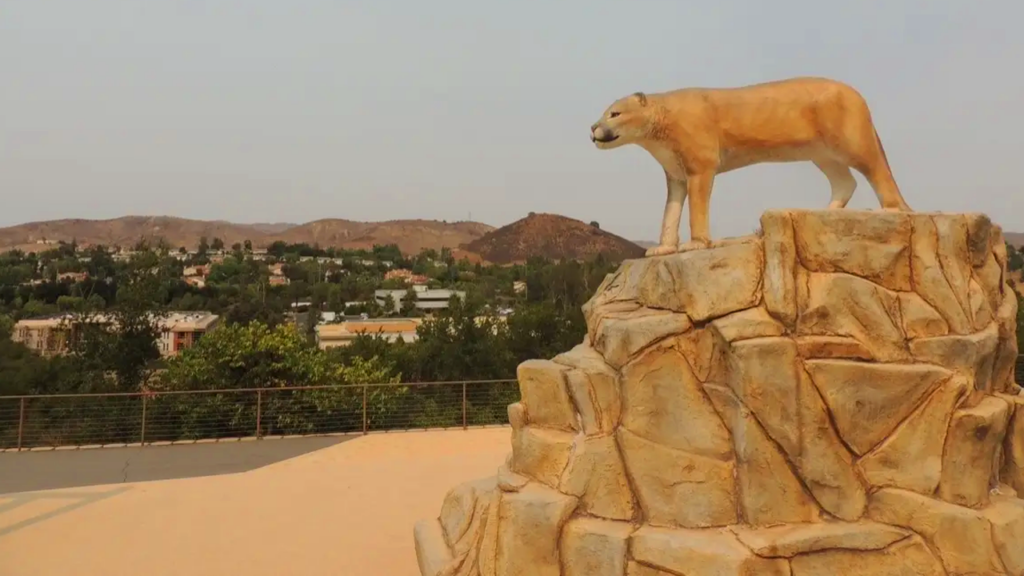 The Wallis Annenberg Wildlife Crossing will help restore the habitats for the populations of wildlife that call the Santa Monica Mountains home. Isolation by highways and suburban development is a huge danger to wildlife and, if not addressed, this isolation will lead to a greater reduction of genetic diversity and ultimately cause the extinction of animals such as mountain lions.
"Over time, we've really done a good job of fragmenting our landscapes, which has affected a lot of the wildlife and habitats that we live around and that a lot of people enjoy… I think a lot of people didn't realize what kind of impacts we would have on some of the wildlife and habitats around us."
Check out the latest LA Times article about the Wallis Annenberg Wildlife Crossing here.