A star-studded event marked the grand opening of the Shonda Rhimes Performing Arts Center in Los Angeles. Renowned dancers and performers put on a show to christen the new home of the Debbie Allen Dance Academy and the Wallis Performance Space.
Wallis Annenberg joined Debbie Allen, Shonda Rhimes, Samuel L. Jackson, Jennifer Hudson, Herbie Hancock, Billy Porter, and many other acclaimed musicians and dancers at the red carpet event commemorating the new space. The 24,000 square foot building will be a sanctuary for dancers and performers to take classes and connect with others in the community. 
Rhimes gifted the building to the Debbie Allen Dance Academy and Wallis Annenberg provided the first $1 million donation to begin renovations and bring the space to life.
The building includes five dance studios and will offer classes in ballet, contemporary, jazz, hip-hop, African, Dunham, tap, and musical theater. It also features a 200-seat auditorium and state-of-the-art classrooms for teaching the next generation of artists and performers.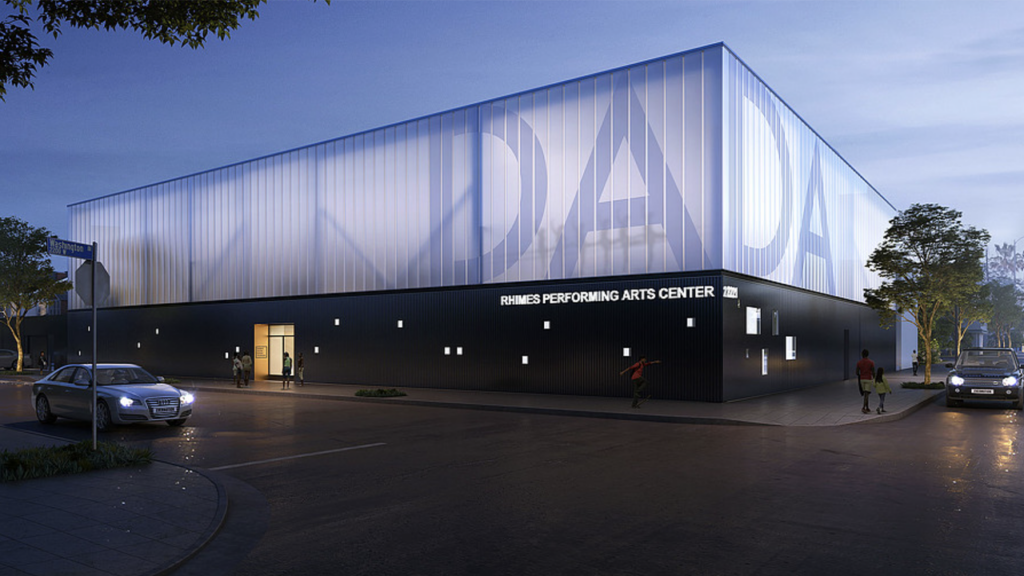 The Rhimes Performing Arts Center also aims to enrich the lives of local community members. Allen says she'll host trailblazers in the arts, politics, science, and more to drive engaging conversations.
The Rhimes Performing Arts Center has a long list of supporters. Kobe Bryant was an early donor and the space includes the Kobe Bryant "Wall of Light" to honor the sports icon and the work he did for the community.
The Shonda Rhimes Performing Arts Center and Wallis Performance Space opens to the public on May 1.