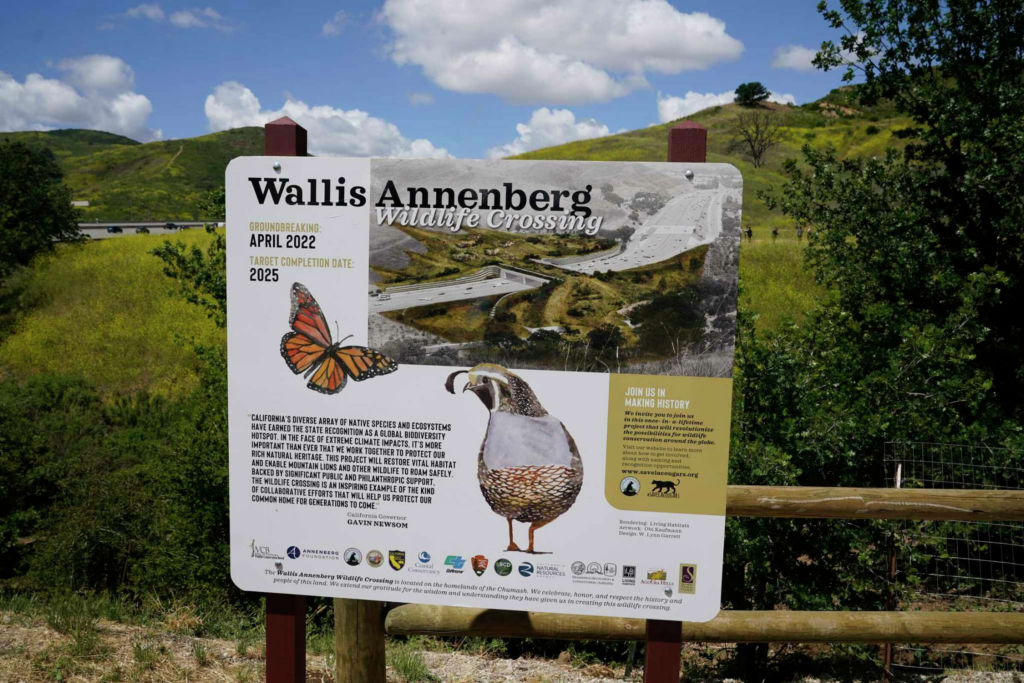 The Wallis Annenberg Wildlife Crossing was in the media spotlight for its official groundbreaking on Earth Day. Construction will now begin on the world's largest animal crossing and outlets across the country and across the globe featured the story. 
The LA Times outlined the benefit the crossing will bring to the region's wildlife and highlighted Wallis Annenberg's role in making the historic project a reality. 
And the crossing made it into international headlines, too. BBC News featured the story and highlighted the benefits the crossing will bring to Southern California's wildlife. 
The crossing is scheduled for completion in 2025.