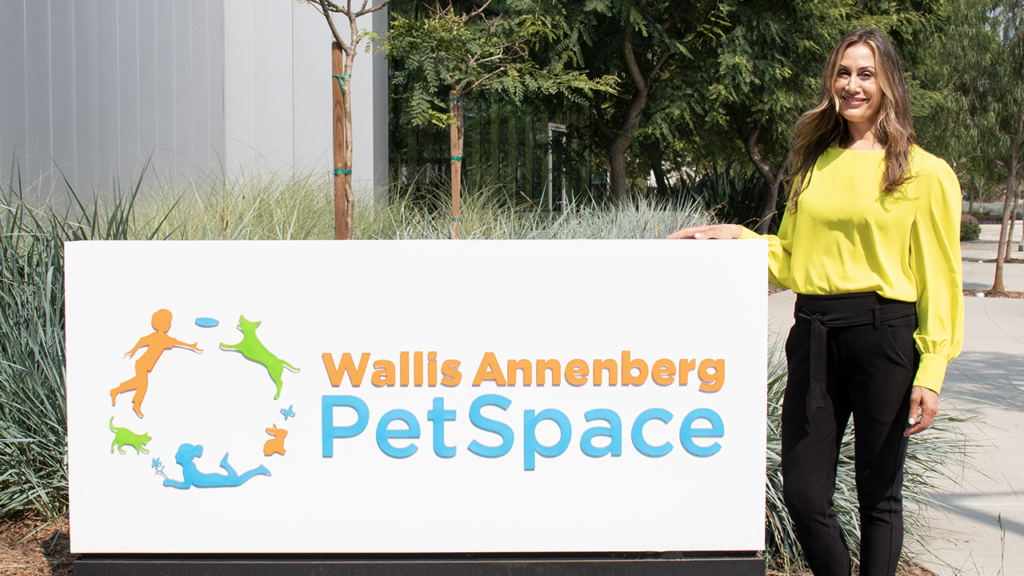 Wallis Annenberg PetSpace, a unique community space in Los Angeles that focuses on the mutually beneficial and dynamic bond between people and their pets, as well as the origins and science of that relationship, has named animal welfare leader Gabrielle Amster as its new director.
Amster brings to Annenberg PetSpace more than 15 years of experience in animal welfare, including leadership positions at Palm Springs Animal Shelter, Woods Humane Society in San Luis Obispo, Santa Fe Animal Shelter in New Mexico, and Animal Trustees in Austin, TX. In addition to leading multi-faceted animal welfare teams, Amster has implemented inclusive animal adoption processes; reduced the length-of-stay of shelter animals by enhancing canine and feline enrichment programs; and implemented cutting-edge marketing campaigns to help increase awareness and adoption rates.
"With the selection of Gabrielle Amster, we will have much more than an extraordinary nonprofit leader. We have a true innovator and cutting-edge thinker – someone who will help us strengthen and sustain the human-animal bond in creative new ways. Gabrielle is everything I had hoped for to kick-off a whole new chapter in the care, protection, and study of our cherished animal friends."