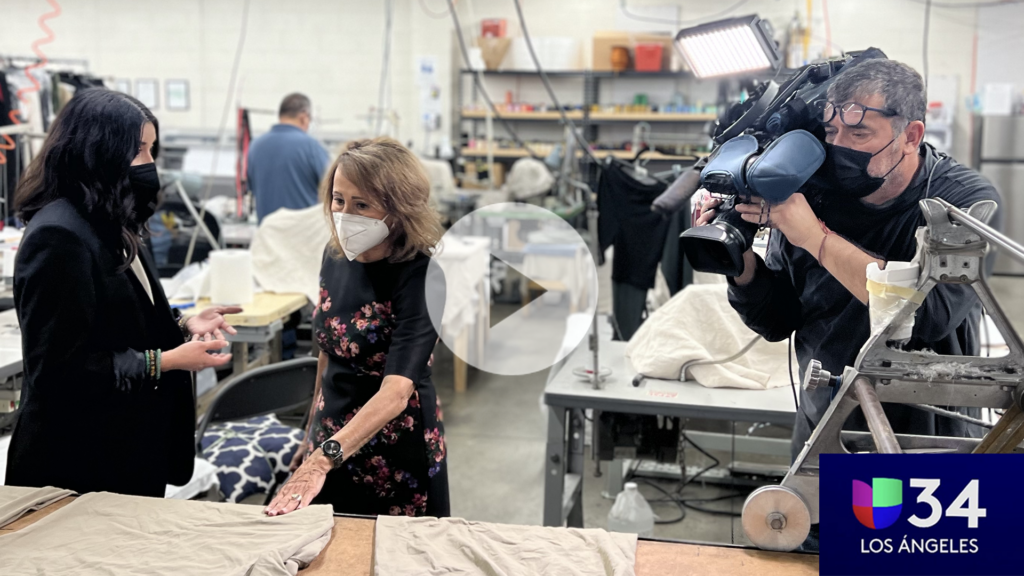 Yesterday, 2021 Founders Fund alumna Guadalupe Tlatenchi, CEO of GTLA Apparel Development, and AnnenbergTech's Calvin Selth were both featured in a special segment with Norma Roque on Univisión KMEX 34 in Los Angeles. 
Check out the segment today! In case you're not a Spanish speaker, you can find an English transcript of the segment below.
Applications for the 2022 Founders Fund are open now through April 10, 2022 at 5 PM PT. 20 new companies led by Latinx and/or Black entrepreneurs will each be selected to receive $25k in non-dilutive funding, accelerator support from Grid110, and help finding follow-on capital. Last year's cohort raised more than $10 million in additional funding following their participation in the program.
Check out the PledgeLA Founders Fund website for application info, upcoming applicant workshops, and more.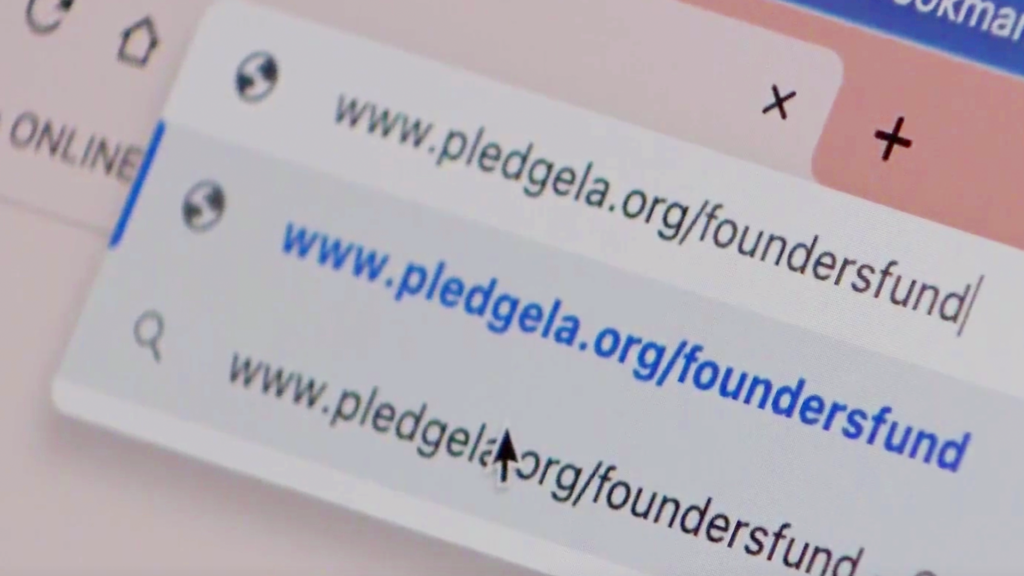 ENGLISH TRANSLATION:
Norma: It started off as a small clothing workshop four years ago, but now at age 30, Guadalupe Tlatenchi has six employees. She produces clothing for other businesses, and also has her own line!
Lupe: I'm proud and happy – I love to train my employees, so they can learn other techniques and to use new machines that help them earn higher wages.
Norma: This community-based vision helped her get selected last year as one of 20 small businesses to receive $25k from the Annenberg Foundation and it's PledgeLA initiative.
Lupe: I was able to purchase new machines, and also equipment to help us keep growing.
Calvin: More than a check, the Annenberg Foundation wanted to offer community support – we gather entrepreneurs in a collective, so they can learn lessons from each other.
Norma: Their focus, according to the spokesperson, is the Latinx and Black communities (in her case, she was Latina). While Latinos are nearly half of the local population, they're not well-represented when it comes to employment and businesses.
Calvin: (speaking about application) "…Evidence about that they've accomplished as a business."
Norma: After last year, they will once again be awarding half a million dollars to 20 entrepreneurs from those communities – the application can be filled out from today until April 10th, at www.PledgeLA.org/FoundersFund
Calvin: They just need to fill in their name, some basic details about the business..
Norma: Your business needs to be based in LA County, and not have raised more than $250k from any source.
Norma: And for those that don't make it?
Calvin: For those not selected, we also have other programs and resources that we can connect them to.
Lupe: Don't let this opportunity pass by!
Norma: For more details and for more information about this and other kinds of support, you can contact the Annenberg Foundation at: (213) 403-3032. Good luck! We'll go back to the studio, good afternoon!