Another big honor for the Annenberg Wildlife Crossing – it's been named one of the most influential projects of 2022 by the Project Management Institute (PMI).
The crossing placed 15th out of 50 projects recognized this year and it's in excellent company alongside the Webb Space Telescope and the Human Genome Project.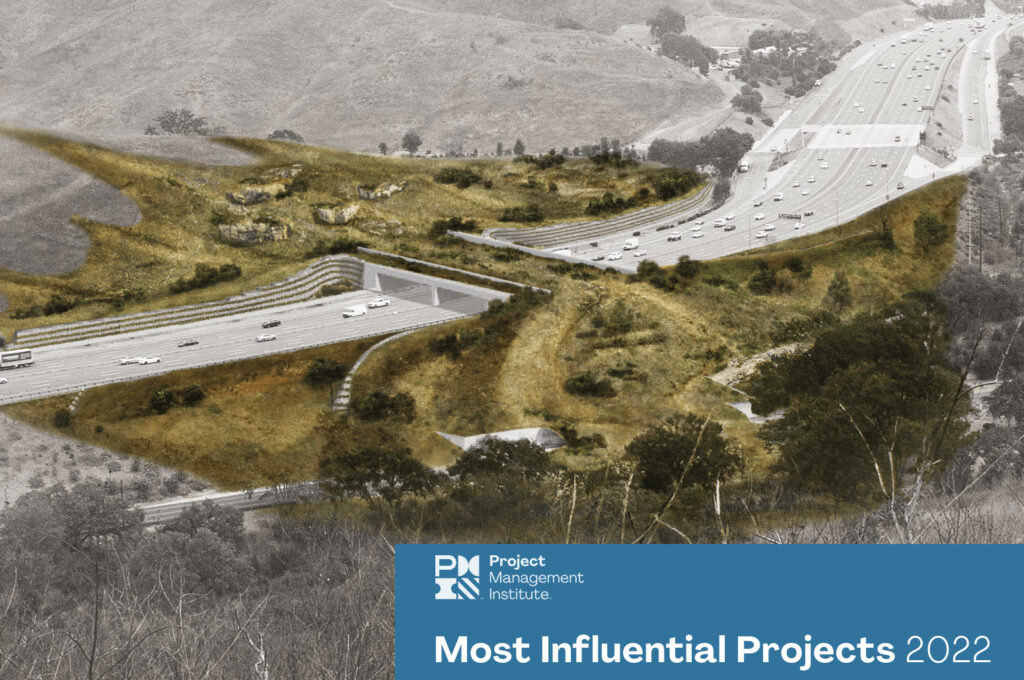 The annual awards select projects that are tackling present problems to build a more ideal future and showcase creative thinking around issues like climate change, infrastructure development, space exploration, and more. 
The criteria to select winners was competitive. PMI gathered recommendations from hundreds of experts all over the world. The finalists were researched and each project had to achieve at least one significant milestone over the past 18 months. 
The Annenberg Wildlife Crossing was recognized for paving the way toward a more integrated ecosystem that will benefit animals and Southern California drivers.
In PMI's profile of the project, Annenberg Foundation Chairman Wallis Annenberg is highlighted for the instrumental role she and the Foundation played in making the Crossing a reality – including providing the initial $1 million challenge grant followed by another $25 million grant. 
"There's a reason I wanted to support this crossing and issue this challenge: We need to move beyond mere conservation, toward a kind of environmental rejuvenation. It's a way of saying, there are solutions to our deepest ecological challenges, and this is the kind of fresh new thinking that will get us there."
PMI also highlighted how the Annenberg Wildlife Crossing stands as a model for future wildlife bridges, writing that it will be a "…treasure trove of lessons learned for similar projects…" and serve as a model for future efforts to protect wildlife and preserve ecosystems.