We are thrilled to announce that Wallis Annenberg GenSpace and PledgeLA have panels under consideration for SXSW 2022's slate of incredible programming! As part of SXSW's process for panel consideration, a voting period is now open through August 26, allowing the community to support the panels that they would like to see the most. We encourage you to help these panels make it to the stage by casting your votes with the links below. 
Please note that to participate in the voting process, you must first sign in or create a SXSW account. You can vote once per proposal by selecting "arrow up" on the panels' pages. And if you have any questions for the organizers, the comments section on each panel's page is a great place to ask them.
Thank you for your support, and we hope to see you at SXSW 2022!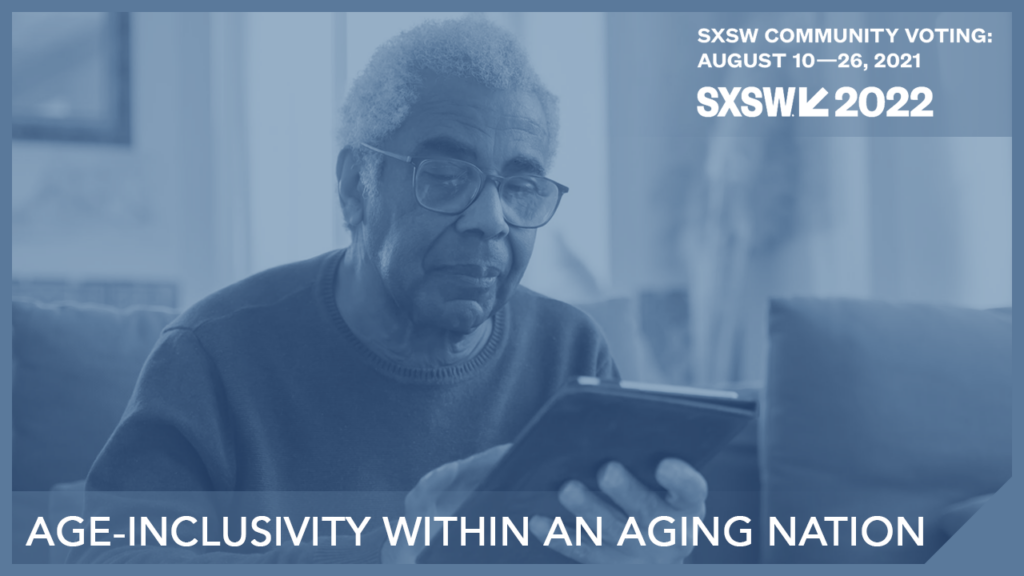 More GenSpace panelists will be announced soon!
In this discussion with Wallis Annenberg GenSpace, panelists from various industries will have an honest conversation about the complexities of how we talk about and represent aging, while surfacing opportunities for stakeholders to change the narrative. The panelists and moderators will outline current solutions being implemented to support the aging and longevity space and where we need to go to bridge remaining gaps.
KEY PANEL TAKEAWAYS: 
Our population is aging – a better, more inclusive future for us all depends on us confronting ageism and reframing the way we think about aging now. 
Leaders across industries – business, technology, and entertainment – play a key role in challenging ageism and building an age-inclusive society. 
Challenging harmful narratives about aging will help cultivate connection across generations and create spaces for older adults to thrive.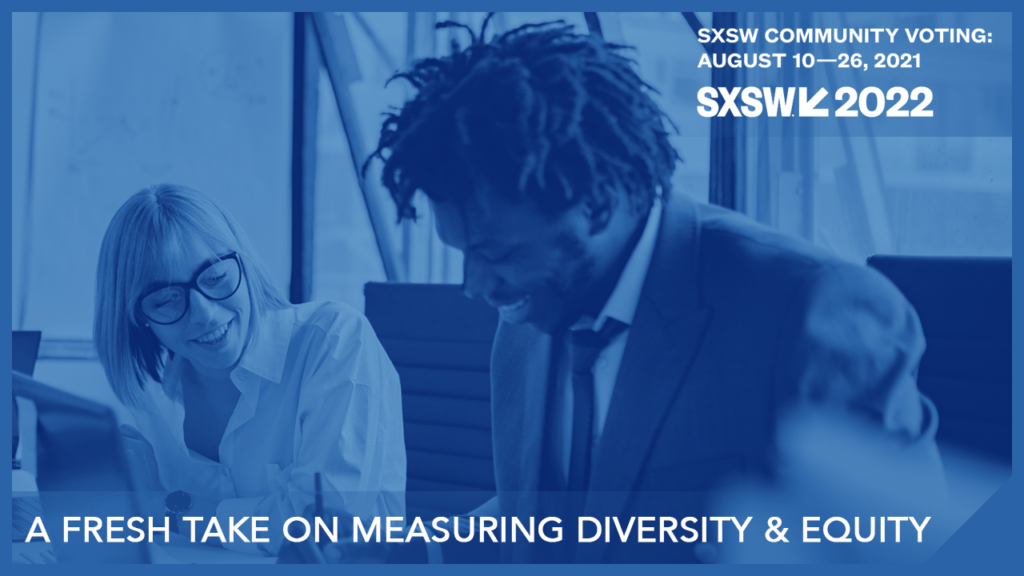 This timely conversation explores a bold new approach that more than 200 tech companies in Los Angeles are taking to measuring diversity, equity, and inclusion work. The companies, as part of PledgeLA, have evolved the model of the typical "diversity survey" to meet the unique needs of 21st-century tech teams. We'll dig into questions such as: ensuring data privacy on small teams, increasing staff participation, and how leaders can take meaningful actions based on what they learn. 
KEY PANEL TAKEAWAYS:
Meaningful progress in diversity work requires safe feedback loops for employees – helping leaders identify clear, tangible paths to progress.

New metrics are needed to reflect the needs of modern tech teams, such as: pay equity, socio-economic background, caregiving status, and more.


In a sector driven by data, early-stage tech leaders should prioritize, not shy away from – gathering diversity and inclusion data about their teams.