Ambassador Walter and Leonore Annenberg outlined a bold vision for turning Sunnylands, their beloved winter home, into the "Camp David of the West." Having hosted American leaders — including seven presidents — and foreign dignitaries at Sunnylands for nearly half a century, the Annenbergs understood the magic of the environment they created in the California desert. They believed that Sunnylands could forever serve as a place where presidents, international leaders, and legislators with diverse perspectives could meet in peace to share ideas and find common ground.
Today, that vision has become a reality. Retreat participants, including the president of the United States and more than a dozen international leaders, find the house and its various rooms conducive to intimate conversation and collaborative dialogue. The house continues to provide serenity and privacy in a gracious setting where meetings lead to solutions and real outcomes.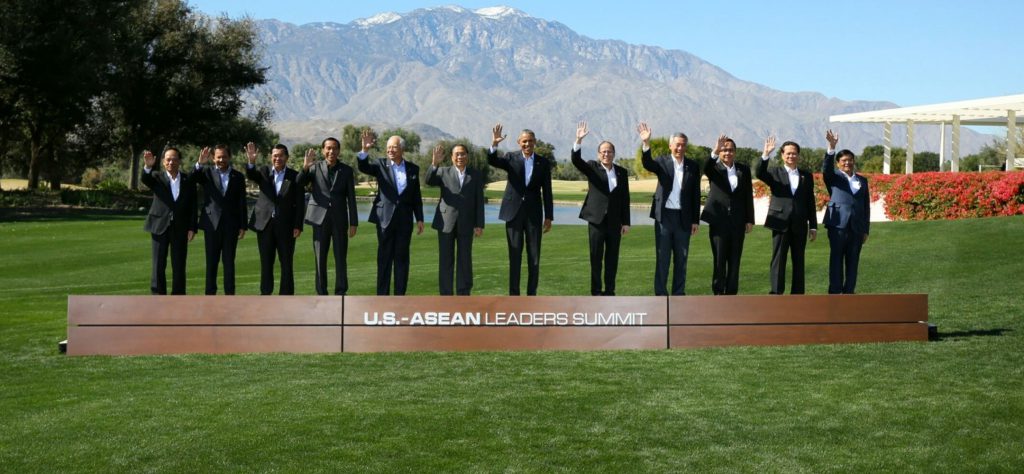 Whether held at the historic, 200-acre Annenberg estate in Rancho Mirage, California — with its iconic architecture and secluded setting — or in cities around the world, every retreat or meeting is designed to address and find solutions to real-world problems that promote peace, facilitate international agreement, and better serve the public good. Sunnylands translates ideas into action.
Sunnylands Center & Gardens in Rancho Mirage, California.
Adjacent to the estate's grounds is Sunnylands Center & Gardens, which is open free to the public and offers many events and programs. Here visitors can learn about the Annenberg history and architecture of the midcentury modern house, see rotating exhibitions of items from the Sunnylands Collection and spend time in the café and shop. Surrounding the Center is a nine-acre garden with meandering pathways and more than 50,000 arid-landscape plants.
Sunnylands Center & Gardens in Rancho Mirage, California.
The historic house was designed by architect A. Quincy Jones, with interiors by William Haines and Ted Graber, known for decorating the Reagan White House and for popularizing the Hollywood Regency style. The 25,000-square-foot midcentury modern home is surrounded by landscaped grounds and a nine-hole golf course designed by the legendary Dick Wilson. Sunnylands was the Annenbergs winter home following its completion in 1966. It is here they entertained U.S. presidents, royalty, international political figures and cultural and entertainment icons. The entire property was restored prior to its opening to the public in 2012.