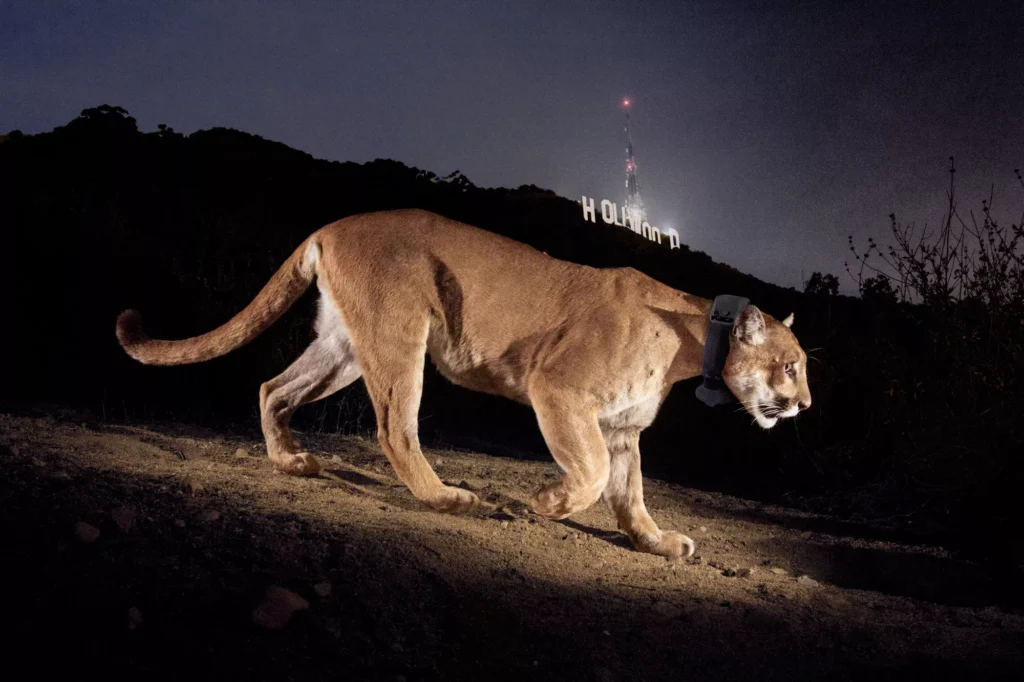 The Annenberg Foundation mourns the devastating loss of mountain lion P-22 after he was euthanized due to injuries. 
P-22 became an iconic member of the LA community and a symbol for the conservation movement, reminding us all of the importance of protecting Los Angeles' wildlife and ecosystems. 
P-22 defied the odds many times – crossing 10 lanes of the freeway to make Griffith Park his home – but his death is a reminder of the dire need for safe passage for the region's wildlife. The Annenberg Wildlife Crossing did not come soon enough for him, but it will help other wildlife move between ecosystems, hunt food, find mates, and live full lives in habitats that we share. 
The Annenberg Foundation issued this statement on the tragic loss of P-22: 
"We join LA in mourning the heartbreaking loss of our beloved P-22. There may be no single animal more important to today's conservation movement than P-22 – he will continue to be a symbol of the responsibility we have to preserve and protect our environment and better co-exist with Los Angeles wildlife. The Annenberg Wildlife Crossing did not come soon enough for P-22, but it will protect future mountain lions and other animals and ensure a safer future for them and our planet."
California Executive Director for the National Wildlife Federation, Beth Pratt made a moving tribute to LA's revered cougar. Read her full statement →
"P-22's journey to and life in Griffith Park was a miracle. It's my hope that future mountain lions will be able to walk the steps of P-22 without risking their lives on California's highways and streets. We owe it to P-22 to build more crossings and connect the habitats where we live now."