To our Friends, Grantees, Partners, and Members of the Community:
As we all navigate through the Holiday Season, we hope this letter finds you healthy and safe, and able to gather with your family and loved ones.  
Our Chairman Wallis Annenberg, our Board of Directors, and all of us at the Annenberg Foundation are hard at work as we move to close out yet another busy year. With great energy and dedication, we continue to address critical issues of our time with the most recent focus on the long-term consequences caused by the COVID-19 pandemic, natural disasters and global crises, conservation and environmental preservation, racial equity, and older adults.
We also continue the Annenberg legacy of support for the arts and education, as well as access to health care, while striving to bring support – and hopefully joy – to our region and beyond.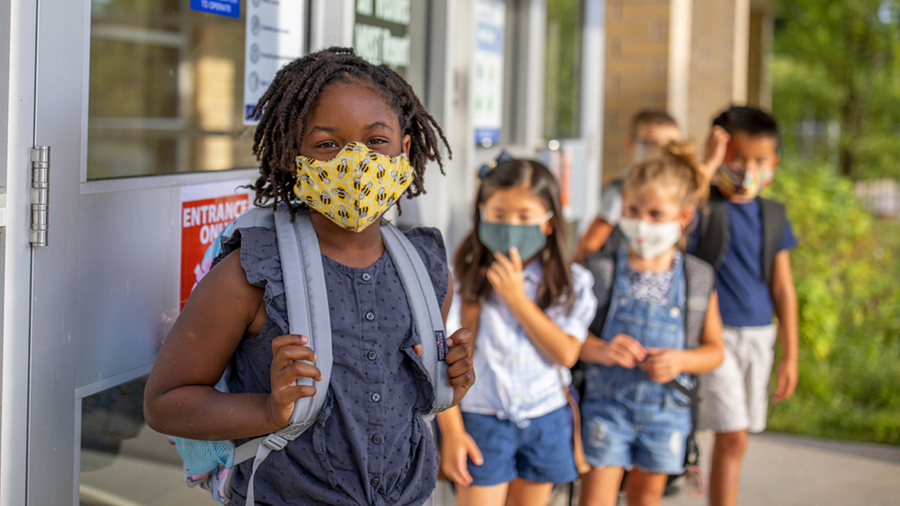 FOCUS ON RAPID RESPONSE


Student Learning Loss – Annenberg Learner is focusing on the devastating learning loss due to school closures from the pandemic through an ongoing tutoring partnership with Step Up, and a recent partnership with Creative Artists Agency Foundation to support "Ready Set" – a national initiative to recruit volunteers to mentor and tutor students.
 
Food Insecurity – The LA County Food Equity Roundtable, a two-year pilot funded by the Annenberg Foundation, CA Community Foundation and the Weingart Foundation, is a coalition of cross-sector philanthropic leaders, community-based organizations, and government decision-makers dedicated to addressing inequalities in our public food system. At its most recent meeting, the Roundtable discussed a new report from the USC Dornsife Public Exchange program that found that 1 million Angelenos continue to struggle with food insecurity on a regular basis. Researchers found adults who remained food insecure in the first half of 2021 are predominantly low-income, women, Latinos, and between the ages of 18-40 years old. Although CalFresh benefits helped transition households from being food insecure to food secure, just one in four food-insecure households were receiving CalFresh benefits as of June 2021.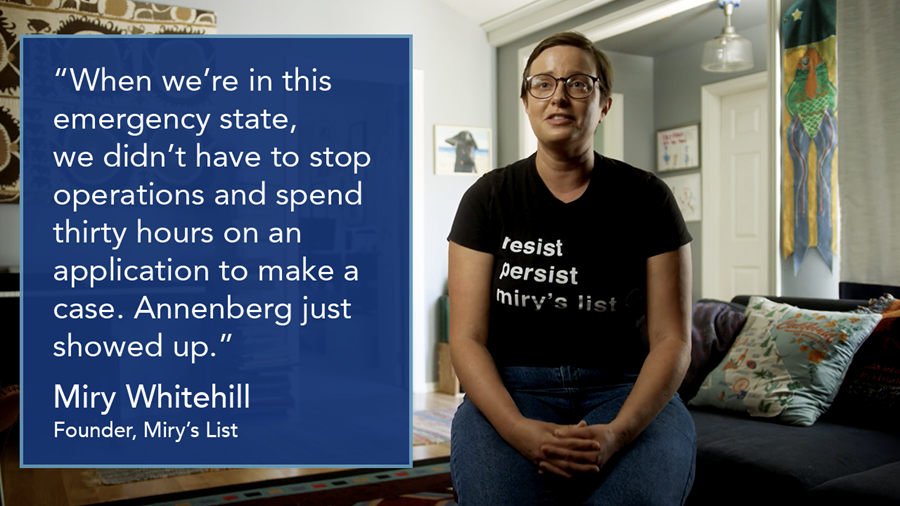 Refugee Resettlement – With the American withdrawal from Afghanistan and many refugees seeking asylum in Los Angeles, Annenberg moved quickly to provide support to Miry's List – a local nonprofit who works to help re-settle refugees and rebuild their lives.
 
Hurricane Rapid Response – When Hurricane Ida hit Louisiana with one of the strongest storms since Hurricane Katrina, Annenberg swiftly provided support to help Louisiana SPCA – the oldest and most comprehensive animal welfare organization in the state – to rescue, care for, and/or reunite thousands of pets and shelter animals.
 
Honoring Women Journalists – The International Women's Media Foundation recently announced the Wallis Annenberg Justice for Women Journalists Award, an annual recognition of a woman journalist facing detainment, jail, or incarceration in pursuit of the truth. In a special livestreamed award ceremony hosted by CNN Chief International Anchor Christiane Amanpour, Wallis offered inspiring remarks about this year's recipients, Belarusian journalists Katsyaryna Andreyeva and Darya Chultsova, who were detained during a live broadcast in November 2020. Now, each woman faces two years in prison, simply for doing her job to report on public protests of political repression in Belarus.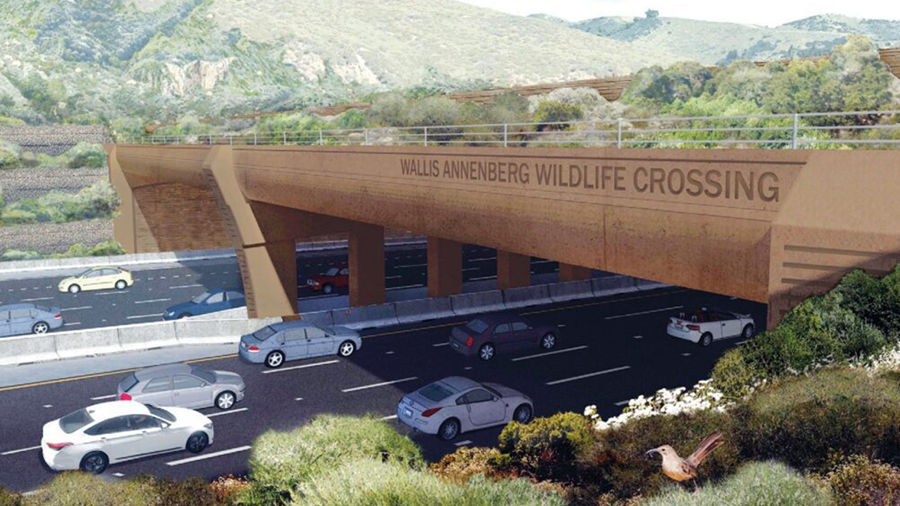 FOCUS ON CONSERVATION, ANIMAL WELFARE AND THE ENVIRONMENT


The Wallis Annenberg Wildlife Crossing – The National Wildlife Federation and Caltrans recently announced that they are breaking ground for the Wallis Annenberg Wildlife Crossing in early 2022. The wildlife crossing at Liberty Canyon over the 101 Freeway will reconnect a long-fragmented ecosystem, a biodiversity hotspot, and help protect the endangered mountain lion population and other wildlife that make their home in the Santa Monica Mountains. This crossing will be the first urban crossing of its scale – spanning 210 feet over ten lanes of highway and pavement, along with an access road – and is the first to be significantly funded through private donations along with public support.
 
Clean Water from the LA River – Annenberg Foundation Trustee Lauren Bon recently received final approval from the state for her Metabolic Studio's ingenious environmental project, "Bending the River Back into the City." This project will divert water from the LA River through a wetland and cleaning facility, and once it meets regulatory requirements for cleanliness, it will be distributed through subterranean irrigation to Los Angeles State Historic Park in downtown LA and the Albion Riverside Park.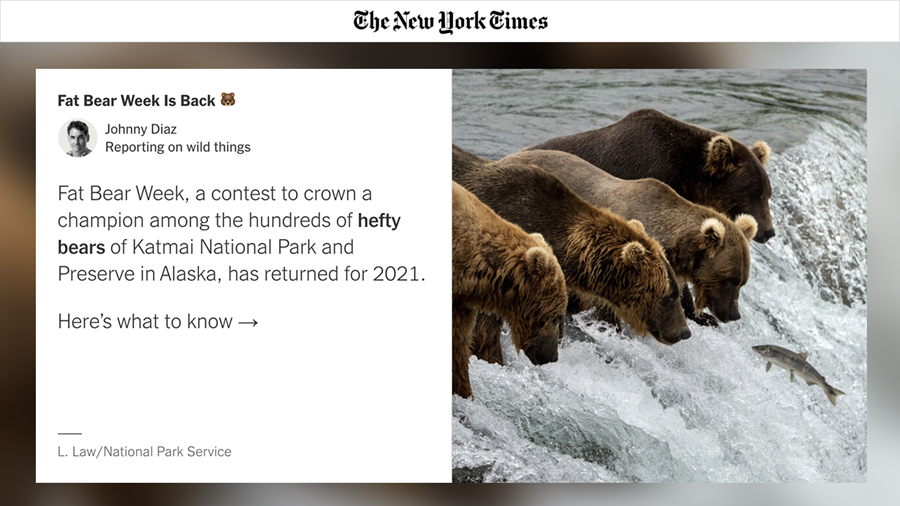 "Fat Bear Week" – Annenberg Foundation Trustee Charles Annenberg Weingarten and his explore.org initiative brought international attention to the hibernation process of bears through explore.org's live bear cams, which allowed viewers to participate in "Fat Bear Week." This annual tournament celebrates the bears' ability in Alaska's Katmai National Park to fatten up for hibernation during the brutal winter. A special New York Times interactive piece guided readers through the history of the contest and live bear-cam video.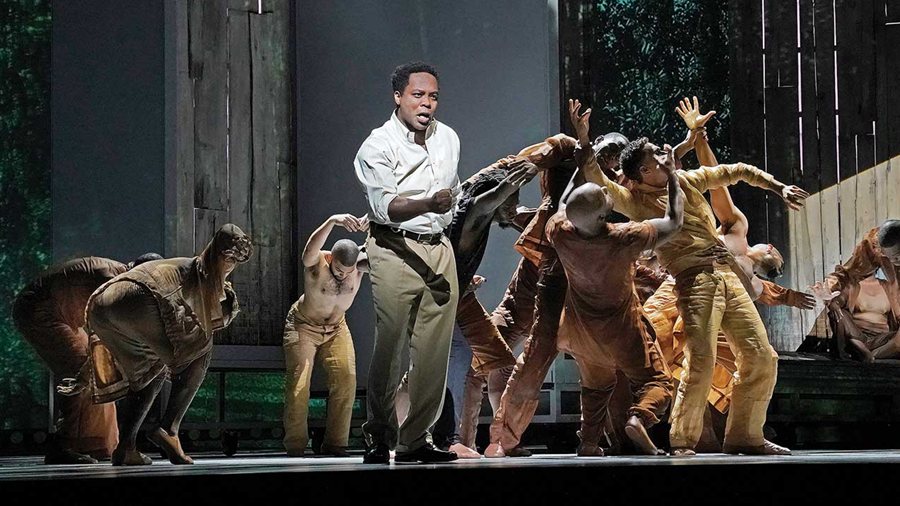 FOCUS ON RACIAL EQUITY IN THE ARTS
Historic Opera at The Met – Annenberg Trustee Gregory Annenberg Weingarten through his GRoW @ Annenberg initiative supported the historic premiere at the Metropolitan Opera in New York of "Fire Shut Up in My Bones" by Terence Blanchard – the first work by a Black composer to be presented at the Met in its 138-year history. The acclaimed opera is based on the memoir by New York Times columnist Charles M. Blow, and tells the profound and poignant story of a young man's turbulent upbringing in Louisiana. Blanchard's opera officially reopened the Met's doors which had been closed for a year and a half due to the global pandemic. Weingarten and the GRoW @ Annenberg initiative have also been major supporters of bringing the music of the Met to diverse audiences through its Saturday Matinee Radio Broadcasts, which are the longest-running continuous classical music program in American radio history.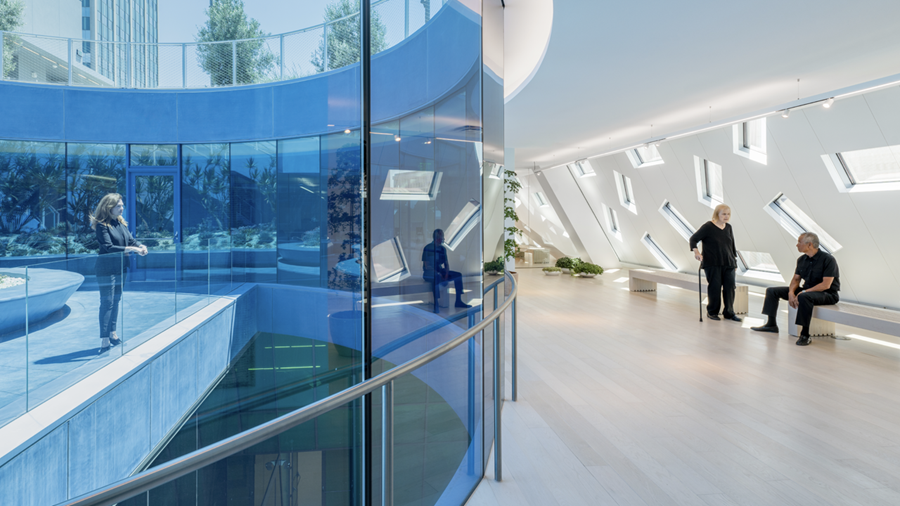 FOCUS ON OLDER ADULTS


Wallis Annenberg GenSpace – Wallis and the Annenberg Foundation are thrilled to soon welcome the community in person to our newest innovative community space, the Wallis Annenberg GenSpace! Located in the heart of Los Angeles in Koreatown, GenSpace will open on January 10, 2022 to offer in-person classes, events, and programming in a brand new, modern space that features horticultural therapy, a cutting-edge Tech Bar, an arts/crafts center, a fitness room, and special art installations – all in a space that is age friendly and inclusive. 

In the meantime, GenSpace continues its on-demand class offerings and launched new intergenerational programming called GenChats – a virtual program that connected older adults and Loyola High School students to share about their lives in Los Angeles via phone or video chat. A second round of GenChats will be offered later this year, as well as a new intergenerational program, focused on communicating through letter-writing.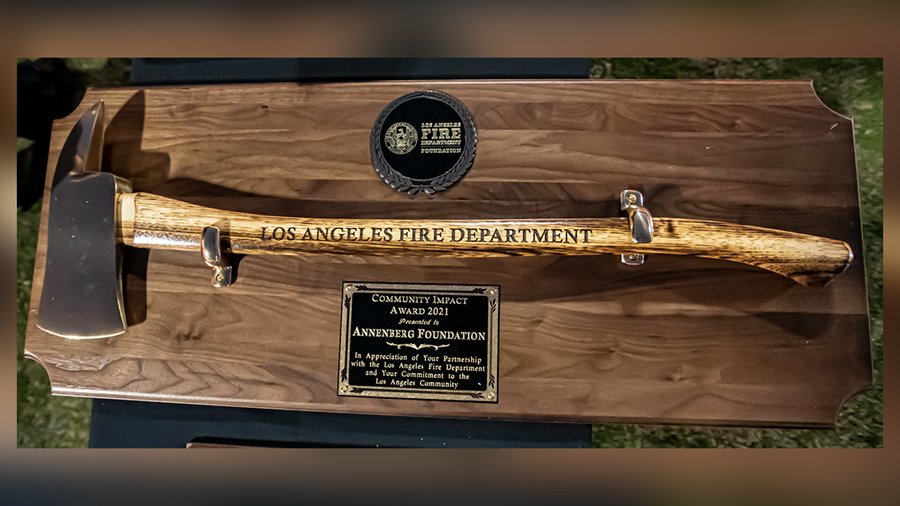 FOCUS ON COMMUNITY NONPROFITS


Los Angeles Fire Department (LAFD) Foundation – Over the years, Annenberg has been proud to work with and support thousands of community organizations who help make life better for Angelenos. One of those organizations is the LAFD Foundation, a nonprofit organization that was created by civic and corporate leaders in 2010 to supplement the fire department's budget by providing first responders with essential equipment, new technology, and educational resources that would otherwise go unfunded. Annenberg was honored to receive the LAFD Foundation's 2021 VALOR Award for Community Impact earlier this month. VALOR is LAFD Foundation's annual awards ceremony honoring exemplary LAFD members for outstanding service above and beyond the call of duty. Congratulations and our sincere gratitude to all the brave women and men of the Los Angeles Fire Department who risk their lives to protect us all!
 

United Way of Greater Los Angeles – Annenberg has also been proud to partner with the incredible United Way of Greater Los Angeles through the years, which works to fight and prevent poverty and homelessness. Recently, thousands of Angelenos took part in WalkUnitedLA, a 5k walk/run at SoFi Stadium in Inglewood to help break the cycle of poverty. This annual event helps to raise critical funds for United Way LA to permanently house thousands of people, and provide internships and job opportunities for students and veterans. Colleagues from the Annenberg Foundation, Wallis Annenberg GenSpace, Wallis Annenberg PetSpace, Annenberg Learner, and AnnenbergTech came together to join the Walk, which was co-sponsored by the LA Rams. Annenberg was honored to be a primary supporter of this event, and is grateful for the work being done day in and day out by United Way LA.
With that spirit of gratitude, we all wish a healthy, safe, and joyous holidays ahead. See you in 2022!
All my best,

Cinny Kennard
Executive Director
The Annenberg Foundation