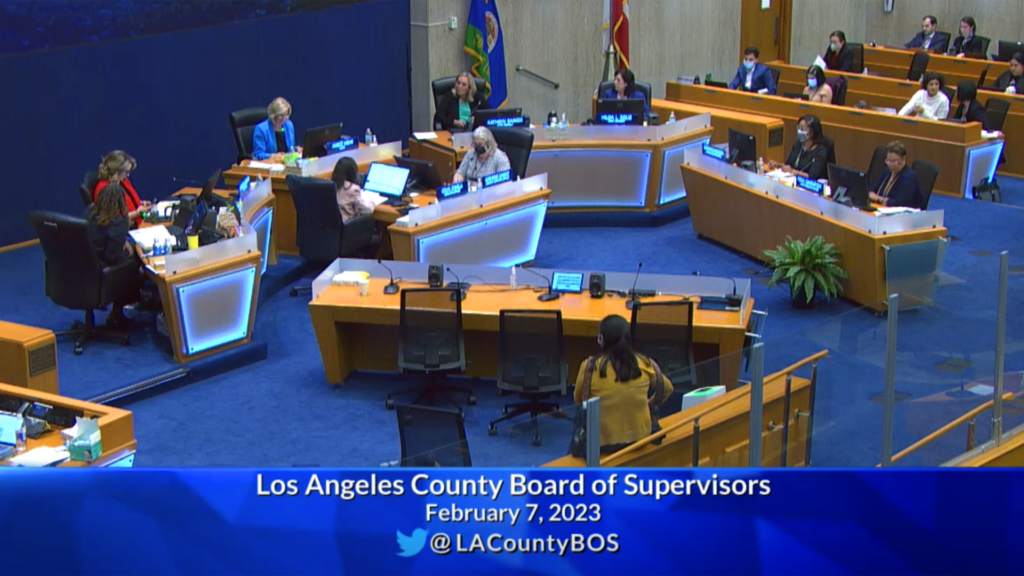 The Los Angeles County Board of Supervisors approved a motion to develop a proposed structure, placement, and staffing plan for the first-ever LA County Office of Food Equity to address food access in LA and to use the Food Equity Roundtable's Strategic Plan as a roadmap.
The Annenberg Foundation is proud to support the LA County Food Equity Roundtable and to work with the California Community Foundation and the Weingart Foundation to help improve food equity and food system resilience in LA.

The Supervisors' motion instructs the Roundtable's Acting Chief Sustainability Officer (CSO) to report back to the Board within 90 days with implementation steps for Roundtable priorities, timeline, and a proposed structure and staffing plan.
The motion also directs the acting CSO to offer a proposed structure for the Office of Food Equity, something that the Roundtable's coalition partners have been working to create for a long time. 
In addition to implementing the Roundtable's strategic plan, the motion encourages county offices to continue working with the CSO to advocate at state and federal levels in support of the Roundtable's policy platform.
Read the motion and see the local response to the Roundtable's strategic plan.