The Los Angeles Times Editorial Board praised the LA County Food Equity Roundtable's action plan to address hunger in the region and called for fast implementation. 
In the piece, the Editorial Board highlighted the recent pledge by the Biden Administration to end hunger by 2030 and called LA County's plan a blueprint to help millions of Angelenos struggling to access food. 
"The plan calls for transforming the food distribution system with a wide range of solutions, including creating more urban farms, connecting small food shops with local food producers and advocating for policy changes such as the expansion of state benefits for low-income residents."
Outlining the broad reach of the plan, the Editorial Board writes that the ideas are all "worth exploring" and also highlighted the need for a food czar – something major cities like New York City, Washington, D.C., and Atlanta created – to oversee implementation of the plan and better understand community needs. 
As the most populous county in the country, the Editorial Board calls for someone to oversee this momentous effort, who will be accountable to county supervisors as they put this plan into action.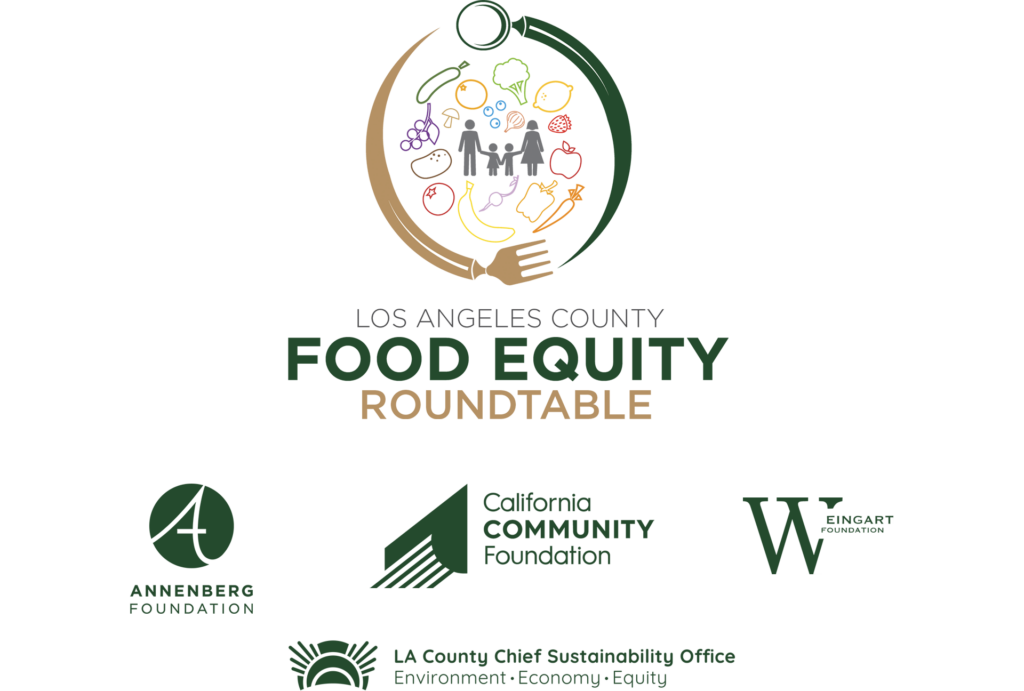 The Annenberg Foundation, Weingart Foundation, and the California Community Foundation funded the LA County Food Equity Roundtable and co-chaired the roundtable with LA County. Together, this innovative partnership conducted research, and developed the food action plan to ensure the region's most vulnerable residents are supported. It's the first plan of its kind in LA County in more than 10 years. Read more about the coalition's work.
The Editorial Board ended its piece with a call to action, urging the coalition and other partners to get to work to help address food access in LA County.
"The county has a sound plan to end hunger in the county by 2030. Now, let's put it into action."