PledgeLA released its 2022 venture report and the findings show a drop in investments to women and founders of color from LA venture capital firms. 
The data show women and women of color faced the steepest drop in investments while funding to White male founders increased.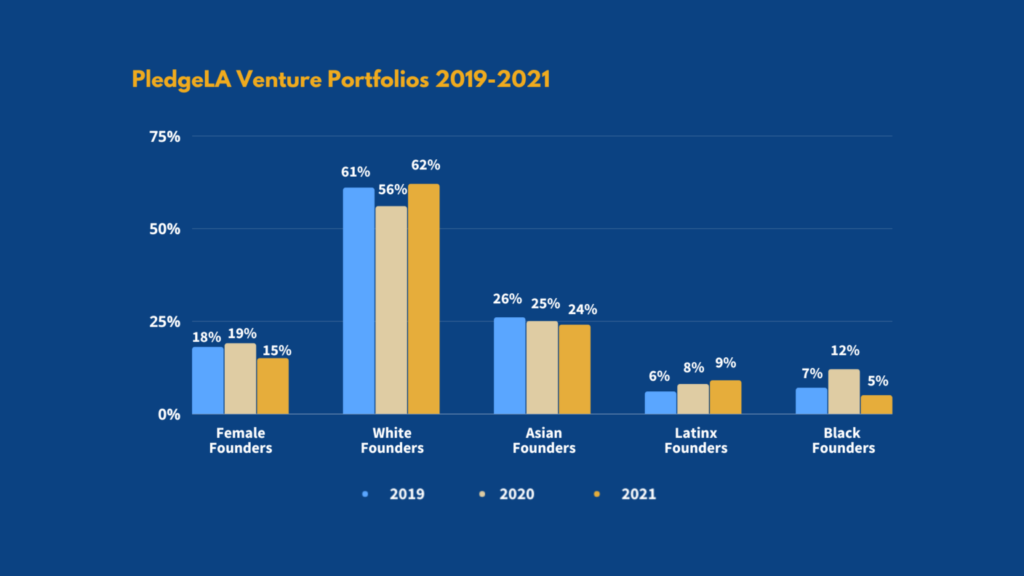 The report also examined trends in founder investments over three years and found that women and most founders of color have seen a drop in their share of overall investments, despite minor upticks from some groups. 
Annenberg Foundation Executive Director, Cinny Kennard emphasized that the report should be a clear message that action must be taken in LA to address this inequity.
"Despite evidence that women founders return twice the capital and generate more revenue when compared to their male peers, this report shows that women – along with founders of color – are being excluded far too often from the innovation economy when it comes to funding. In fact, PledgeLA was created to help address this gap and to date, the initiative has awarded more than $875k to 35 Black and Latinx-led startups and helped them raise more than $10 million in follow-on capital. The latest data on women and women of color proves that we can't stop now – more firms must work to provide greater access to all founders."