LAUSD teachers celebrated at a USC game as part of the Champions Educate Here program.
The Annenberg Foundation is proud to support the Champions Educate Here program in partnership with LA Sports & Entertainment Commission, the Los Angeles College Football Playoff National Championship Host Committee, College Football Playoff Foundation, ChampionLA supporters, and the LA84 Foundation. Champions Educate Here will select educators who use the power of sport, play, and movement to support the mental health and needs of students.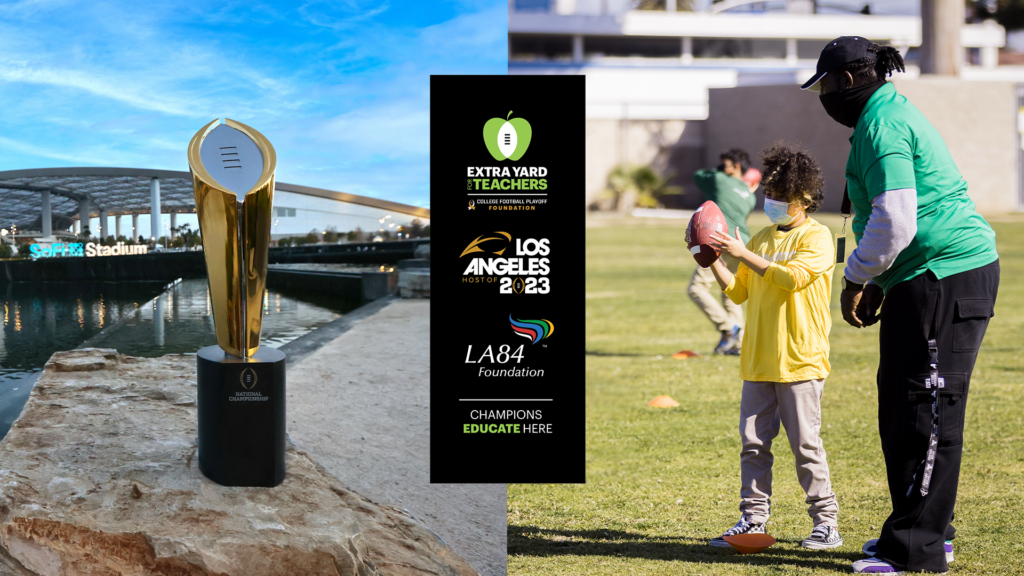 Each selected educator will be eligible to receive up to $20,000 to expand their work at their respective schools. Annenberg Foundation Executive Director Cinny Kennard and Annenberg Learner Program Director Nati Rodriguez will help select educators to receive grants, as well as additional support.