This mandate is carried out chiefly by the funding and broad distribution of educational video programs with coordinated web and print materials for the professional development of K-12 teachers. Learner.org is one of the most visited websites for free educational materials in the country.

Annenberg Learner delivers its more than 100 multimedia courses and workshops free through learner.org. Its website, which also houses interactive activities, downloadable guides, and resources coordinated with each video series, receives more than 13 million visits per month from teachers and learners worldwide.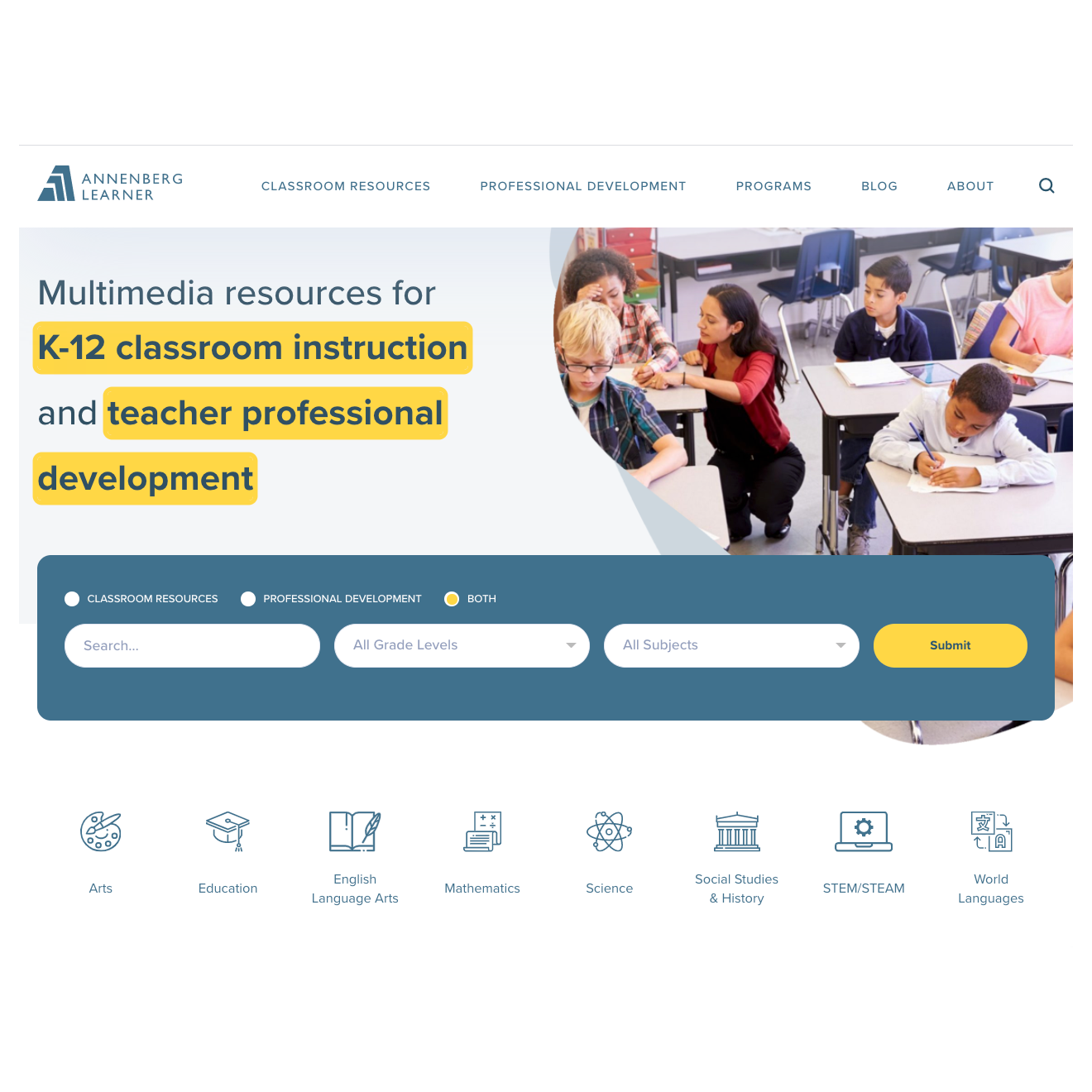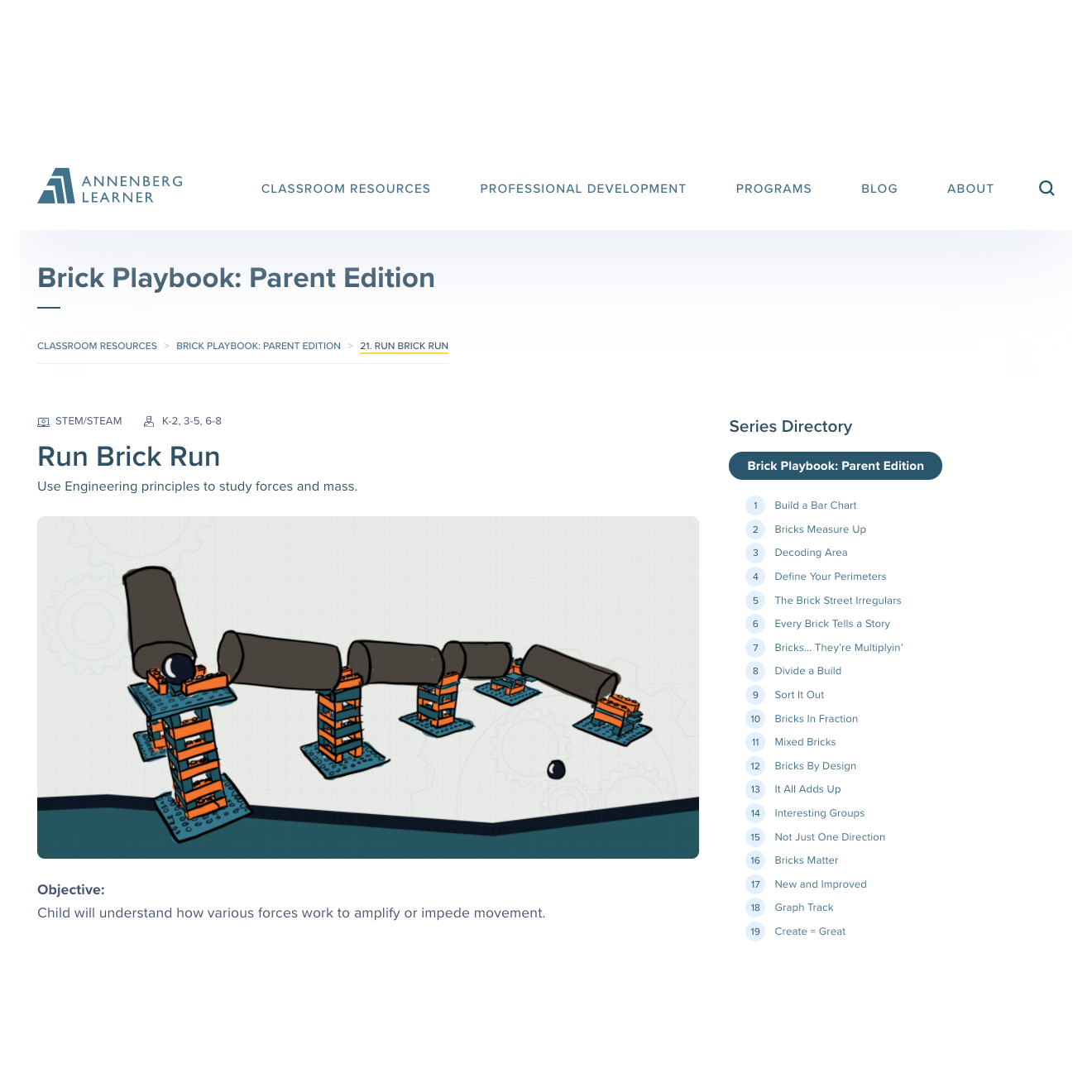 Annenberg Learner was known variously as the Annenberg/CPB Project, the Annenberg/CPB Math and Science Project, and Annenberg/CPB from the mid-1980s through 2003.  During this period, it was a project contracted by the Annenberg Foundation located at the Corporation for Public Broadcasting.  In 2004, the project was incorporated into the Annenberg Foundation.  Between 2004 through 2010 it operated under the name Annenberg Media.  In 2011, it became Annenberg Learner.  Annenberg Learner now leads the field in providing free educational resources online.

How do we keep bolstering dynamic digital education content when so many children are learning at home – while also opening new doors to learning for everyone? This is something our foundation's been engaged in for many decades now.
Chairman of the Board, President & CEO