AnnenbergTech – in partnership with the Calley Foundation, Greater LA Education Foundation, Best Buy – hosted the Young Innovators Accelerator (YIA) pitch competition at the Spotify Mateo Campus.
The event celebrated the culmination of the inaugural YIA program, which encourages young people to gain experience in entrepreneurship.
During eight intensive weeks this summer, 35 high school students gathered at Best Buy Teen Tech Centers in Koreatown, East LA, and South LA, connecting with tech experts and gaining hands-on experience in entrepreneurial practices and idea development. Students used state-of-the-art equipment including drones, 3D printers, digital audio workstations, sublimation printers, and computer labs to market and develop products to pitch.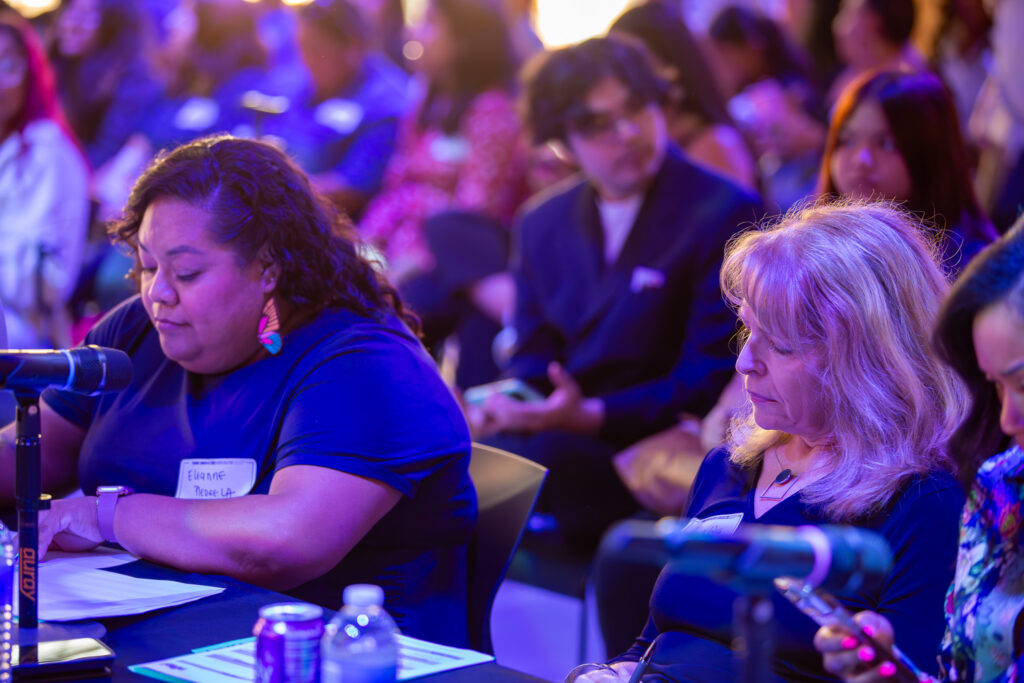 The competition consisted of three teams from each center pitching a product or service they produced to a special panel of judges including: Andrea Wood, Vice President of Best Buy Social Impact, Brad Greiwe, Co-Founder and Managing Partner of Fifth Wall Ventures, Lauren Nwankpa, Co-Managing Director of Brand Citizens, and Elianne Rodriguez, Director at Los Angeles Economic Equity Accelerator & Fellowship.
Each participating student received a $500 scholarship stipend towards college expenses thanks to the Greater LA Education Foundation. The top three winners were announced at the end of the celebration and received a bonus stipend.
Meet the winners of the competition:
Strood – Winner – An app that links customers with local street vendors by pinpointing where they are via an interactive map.
Rhythm Radar – An app that connects music-lovers with live performances in their communities by listing nearby shows and venues.
Unparalleled – A universal shoe with a sole that can be replaced to tackle any terrain.