The Annenberg Foundation and Mickey Fine Pharmacy hosted an afterschool vaccine clinic for 12- to 15-year-olds at the Annenberg Century Park headquarters today following the approval by the Centers for Disease Control and Prevention (CDC) that authorized the use of the Pfizer-BioNTech coronavirus vaccine in adolescents. Annenberg and Mickey Fine will host  additional clinics on Thursday, May 13 and the following week for adolescent vaccines.
The Annenberg and Mickey Fine vaccine clinic is the first in Los Angeles County to provide vaccines to this age group, and offered ice cream, music, and free parking to attendees. For those interested in securing an appointment to have their child vaccinated, pre-registration is required at Annenberg.org/mf1215.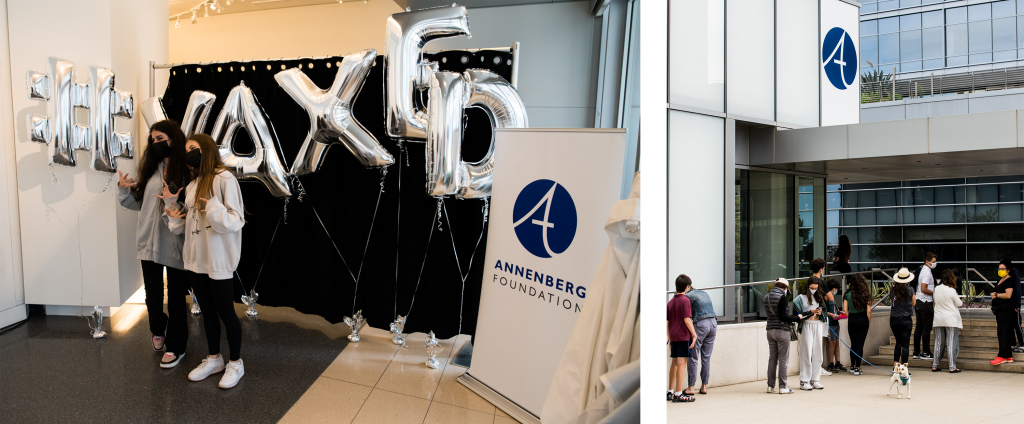 "It is so important that our young people, who have suffered tremendously during the pandemic, have easy access to vaccines, which can help them get back to being kids. We are thrilled to provide a fun and welcoming afterschool environment where they can receive their first vaccination," said Wallis Annenberg, Chairman, President, and CEO of the Annenberg Foundation. "The CDC's authorization is a crucial step in ensuring a safe and sustained reopening of our schools."
The CDC authorization expands the pool of eligible vaccine recipients to about 87% of the total U.S. population, covering an additional 17 million children, and comes at a time when people under age 18 account for one of every five newly reported coronavirus infections.
"We are proud to join the Annenberg Foundation in a collaborative, ongoing effort to increase COVID-19 vaccine access to Los Angeles' youth," said Gina Raphael, co-owner of Mickey Fine Pharmacy. "There is still work to do, but by getting more people vaccinated – including young people – we can keep our city progressing along the road to immunity."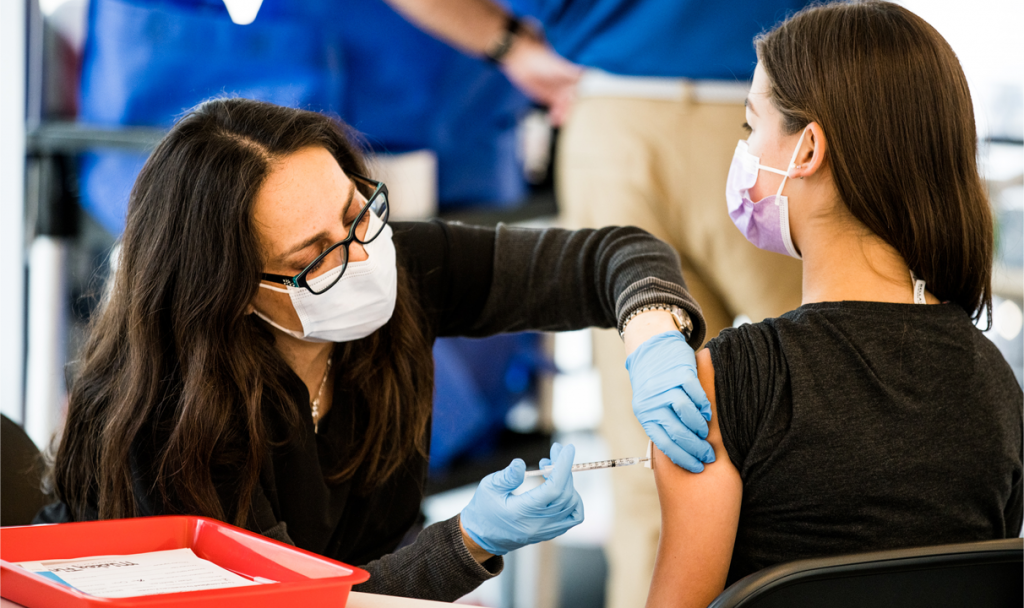 VACCINE CLINIC DETAILS


WHEN: Wednesday, May 12 and Thursday, May 13, 3:30PM – 7:30PM


REGISTER: Pre-registration required, visit Annenberg.org/mf1215.


WHERE: Century Park – Upper Plaza Level (former site of Annenberg Space for Photography), 2000 Avenue of the Stars, Los Angeles, CA 90067


FREE PARKING: Level P2, enter on Constellation Ave.


ONSITE: Ice Cream, Music