Wallis Annenberg GenSpace is thrilled to announce the launch of GenSpace's brand new website, which will provide the latest updates on the space while the GenSpace team works to open their doors for in-person events and programs this winter.
The site's age-friendly, easy-to-navigate platform features extensive information about GenSpace's mission and vision, as well as a full library of on-demand video programming tailored for older adults, with fun and informative pieces on horticultural therapy, tech and financial security, and more. GenSpace's intergenerational programs are also in the spotlight, including GenChats, which pairs older adults with young people for conversations through a virtual platform, telephone, or letter writing in English or Spanish, combating social isolation and fostering connections.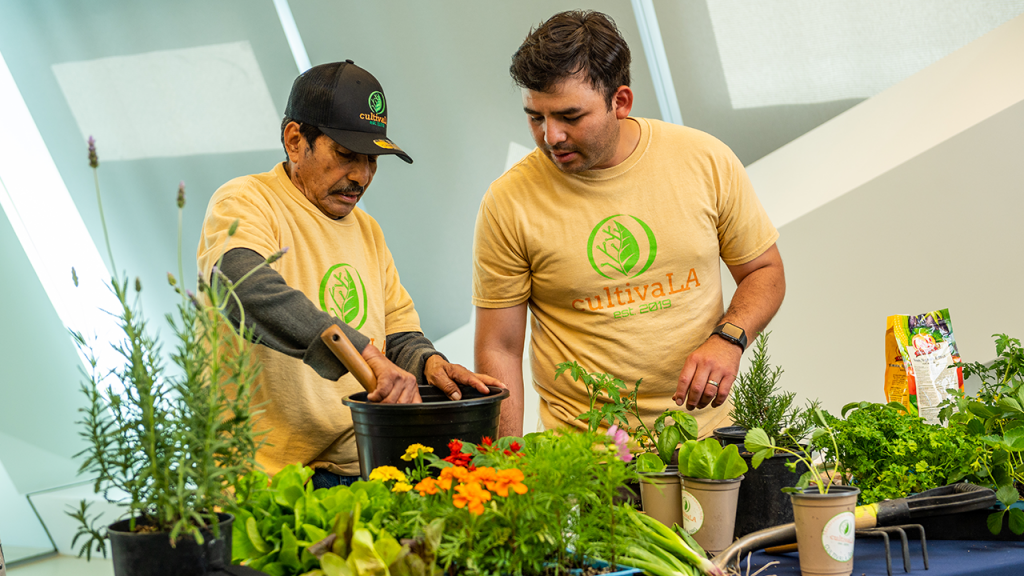 When fully open this winter, GenSpace will be a fresh, age-inclusive community space that offers wellness, connection, and lifelong learning through innovative programs, partnerships, and a new dialogue about aging. Stay tuned for more information on GenSpace's grand opening soon, and in the meantime, explore the new website to learn about Wallis Annenberg's inspiration for the space, news about longevity and healthy aging, and much more.